15-Feb-2020 - Russia's Top Celebrity Chef teams up with Niroshini Retreats
We are pleased to reveal that one of Russia's top celebrity chefs, Laura Bridge - better known as the Ayurvedic Adventuress - will be providing her In-house Chef services at our May retreat. Guests joining us at the magical 5 star, Belle Grove Barns in Suffolk from May 4 to 7, will be able to indulge in a special spring menu based on Ayurvedic principles. Laura uses organic ingredients to produce exciting and energising menus which are always beautifully presented.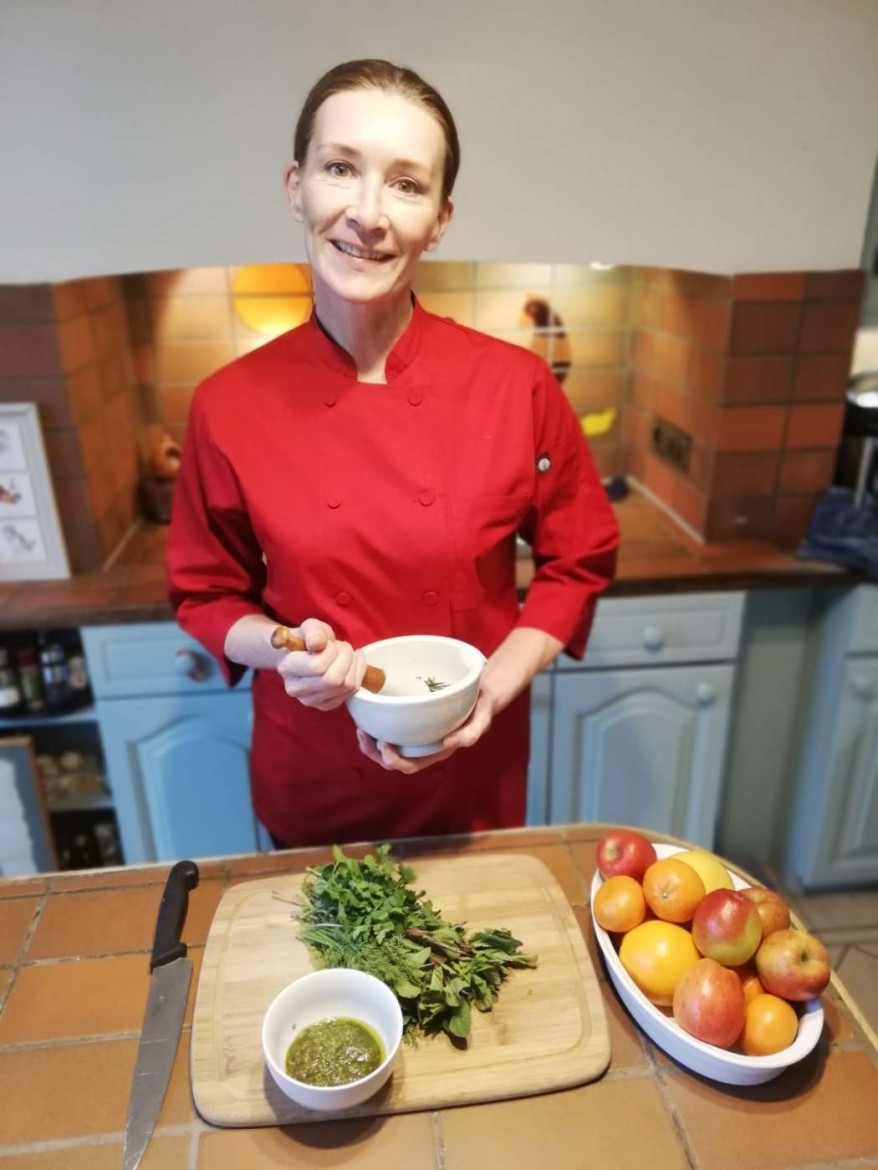 With an impressive career that most would simply dream of, Laura, has accomplished each new challenge in her culinary adventure with a commitment and passion that has translated into success. She has prepared meals for members of the British Royal family, heads of state, foreign dignitaries and Hollywood stars.
Inspired by a passion for new cultures and cuisines, Laura's voyage of discovery has taken her across the globe, from Europe, Sri Lanka, Peru, Ecuador and beyond.
As well as preparing the meals for the retreat, Laura will be sharing her expertise by giving a talk on Ayurveda lifestyle and diet, sharing her knowledge in this field.
Originally from London, Laura, was former Executive Chef at the Soho Rooms, Moscow – one of the city's most exclusive and glamorous restaurants and night clubs – where the menu had to cater to the expensive appetites and expectations of Russia's VIPs. In recent years, the venue has hosted many Michelin starred guest chefs. Laura went on to be named as one of Russia's top celebrity chefs, an achievement that was covered by the Russian International Television Network and won the annual Moscow Gastronomic competition for four consecutive years. Laura described the energy of Moscow as "electric" and she was constantly on the go, never taking a moment away from the fully-charged environment in which she was immersed.
As the years went by, in the cyclical journey of Laura's life, she found herself compelled to seek an alternative route and discovered Ayurvedic lifestyle and diet. She spent time learning about these values in New Zealand and became a certified Ayurvedic Chef, after studying at the Hale Pule Ayurveda School. She is now a certified Consultant in Ayurveda Nutrition, Diet & Lifestyle via the Ayurveda Pura Academy, London.
Ayurveda lifestyle and diet talk
During Laura's talk, you will gain a basic understanding of Ayurveda and how following an Ayurvedic diet will keep you in balance. You will also learn how cooking with spices can improve digestion. You will discover more about your constitution and how you work with it to achieve harmony with your body. You will learn about increasing vitality, reducing toxins and how to enjoy more restful sleep.
To find out more about our upcoming spring retreat, taking place from May 4 to 7, 2020, please email Melissa Day on: info@niroshini.com
To secure your place, please book by March 31, 2020. Follow us on Instagram: @niroshini_retreats
Share this article
https://niroshini-acupuncture.com/blog/#entry/Russia's-Top-Celebrity-Chef-teams-up-with-Niroshini-Retreats
06-Jan-2020 - Exciting News - Unnati Dasgupta performing at our spring retreat!
Upcoming Retreat Date: 4-7 May 2020 at 5 Star, Belle Grove Barns, Suffolk. To book, please email: info@niroshini.com (To secure your place, book by 31st Mach 2020).
Unnati brings a unique musical experience to her audiences, blending Spirituality with Pop and elements of Indian Classical. To Unnati, music is a seamless sonic journey towards the light. At Niroshini Transformative Retreats, Unnati will be treating guests to her beautiful, soulful and spiritual songs and will also facilitate a group "music mantra chanting" session.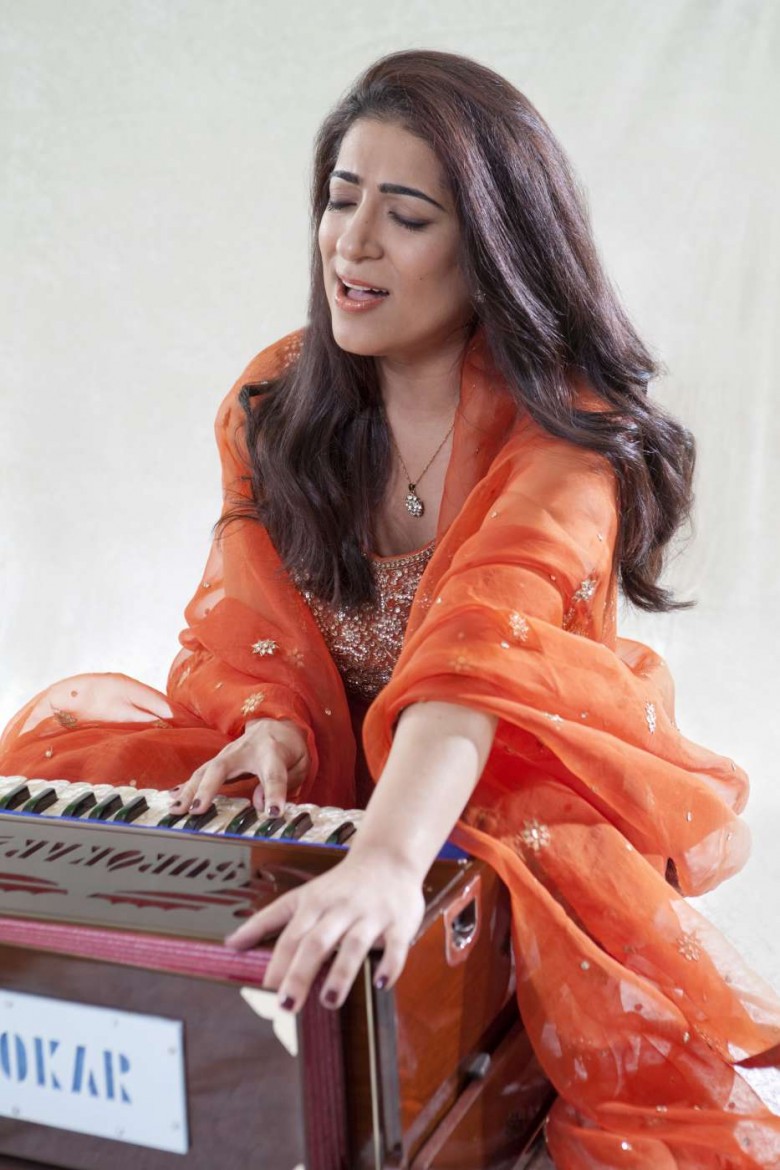 Unnati says:
"The chanting session will be for bringing stillness to the mind, protection of your energy, attract abundance and to embody love & light in the expansive ocean of divinity.
It brings you closer to your soul and towards infinity... When one chants a mantra (a repeated spiritual lyric), the vibrations raise one's consciousness. The healing power of music has the ability to impact the body, becoming medicine for the soul. The practice of kirtan or group singing and chanting or community singing, is beneficial for one's mental health and this aspect of group singing brings a oneness of union with the divine. Chanting a powerful mantra 108 times, brings divine light internally and externally. This is the reason why mala rosary beads have 108 prayer beads. In a world focused on outer success, the real essence of life is to be found within, from soul consciousness, from the union with divinity". 
Unnati will have her evening meal with guests so that they can ask her questions about her solo album "Indigo Soul" released in 2019 as well as her fascinating musical career.
Unnati was born into a musical family, she trained and performed with her father, Indian Classical vocalist, Nitai Dasgupta. At the tender age of 4, her first public performance was in front of an audience of 3,000 people at the Bhaktivedanta Mandir in London. Unnati's single "Baarish Mein – In the Rain" was released on "The Glastonbury Unsigned Artistes" compilation album.
Since, she has performed at prestigious venues internationally, including, The Royal Albert Hall, Pizza Express Soho Jazz Club, Cadogan Hall and the Kala Ghoda Arts Festival in Mumbai.
One key career highlight for Unnati was performing "Raghupati Raaghav" at Westminster Abbey for Sir Richard Attenborough's Memorial Service.
To hear one of Unnati's performances, please click here
If you would like to book onto our upcoming retreat, 4-7 May 2020 at 5 Star, Belle Grove Barns, please email: info@niroshini.com
Share this article
https://niroshini-acupuncture.com/blog/#entry/Unnati-Dasgupta-performing-at-our-spring-retreat
05-Dec-2019 - A protein from human blood in Botox?
At Niroshini, we sent out a survey to our clients that had previously undergone Botox and asked:
1) Did you know that one of the ingredients in Botox is human albumin – a protein from human blood?
2) Are you aware that using Botox as a preventative means to ageing, prior to visible wrinkles, is not FDA approved?
3) Did you know that Botox injected over a long period of time for fine lines and wrinkles, has been shown to cause facial muscle loss?
4) Did you know that to evaluate the Lethal Dose of each batch, Botox is tested on animals?
100% of our clients that had either experienced Botox as a "one off" treatment or used to have regular treatments were unaware of these facts.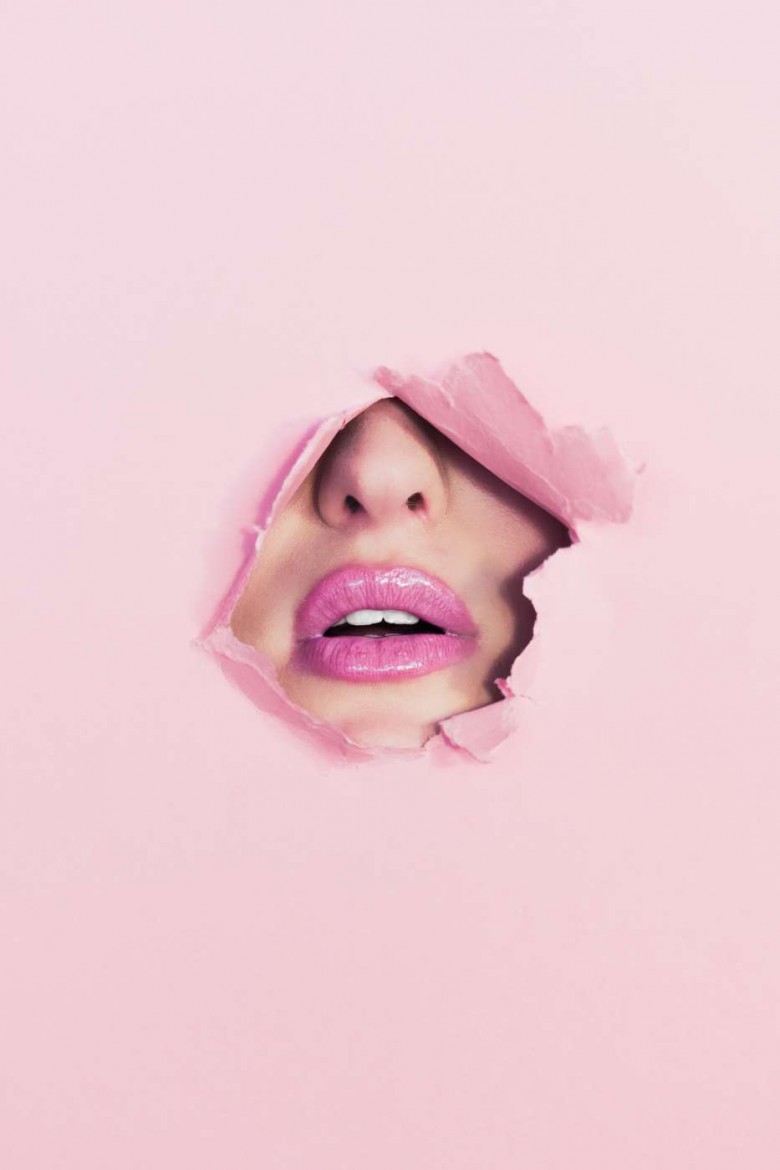 At Niroshini, we champion natural alternatives to Botox whether that is ethically sourced, active skincare ingredients, sculpting facials like Gua Sha; an ancient Chinese ritual that improves skin elasticity and of course, cosmetic acupuncture.
In the UK, there is a high increase in under 30's getting Botox. It is said that one million pounds is spent per year on corrective surgery as a result of these injections.
At Niroshini, in the past 5 years, there has been an increase in clients that have suffered adverse effects from Botox wishing to find a natural alternative as a result of their experience. One such client, in her 30's complained of losing all movement around one eye where the Botox had been injected and this effect did not reverse. Another client had an allergic reaction to Botox and could not speak or swallow properly for a few weeks after the treatment.
In April 2002, the FDA approved Botulinum Toxin-A injections (Botox) to be used for cosmetic use for "existing wrinkles" on three facial areas: frown lines between the eyes, forehead and crow's feet. (Therefore, it is unable to address concerns such as sagging skin, muscle tone and facial contour). Once injected, it paralyses facial muscles and abates into the system and will need to be carried out approximately every 3 to 4 months. The neurotoxin Botox is a drug made from a toxin produced by the Clostridium bacterium; the same toxin that causes a life-threatening food poisoning called botulism. Botox blocks signals from the nerves to the facial muscles so that they can no longer contract, causing wrinkles to temporarily relax and soften.
Today's consumers are more conscious about what they apply, consume or put on. There is the ever rapidly increasing vegan movement and of course, Botox is not suitable for those wishing to live a vegan friendly lifestyle as it contains human albumin – a protein from human blood which is the secondary ingredient in Botox along with sodium chloride. To evaluate the Lethal Dose of each batch, Botox is tested on animals.
Botox cannot be administered during pregnancy or breastfeeding. In animal tests, Botox caused rodents to have babies with a low birth weight, be born early, not develop properly or even not survive. The same "may not" happen in human babies, however, the lack of evidence is enough for doctors to advise against using Botox during these periods. (Like many medicines, Botox may pass into breast milk reaching the baby). With Botox having the potential to travel from the injection site to distant parts of the body, we are really only on the cusp of discovering what the long-term implications of the drug may be.
Using Botox as a preventative means to ageing, prior to visible wrinkles, is not FDA approved. It is well documented, that Botox used as a preventative means to ageing, can cause premature ageing, by causing facial muscles and the skin overlying these muscles, to become thin. Additionally to this, Botox injected over a long period of time for fine lines and wrinkles, has been shown to cause facial muscle loss. The result is that wrinkles may become worse. This is caused by nearby muscles, contracting around the site where the Botox has been injected, that try to compensate for the muscle loss and this causes more fine lines and wrinkles to appear. The skin can become thin too. This can cause visibly protruding veins.
Some of the risks of Botox are:
♦ Loss of bladder control ♦ Upset stomach ♦ Trouble breathing ♦ Difficulty speaking or swallowing ♦ Drooling ♦ Vision problems ♦ Flu-like symptoms ♦ Droopy eyelid or cockeyed eyebrows ♦ Crooked smile ♦ Eye dryness or excessive tearing ♦ Muscle weakness all over the body ♦ Hands suffer a loss of cortical brain activity ♦ Inflammatory response in the immune system
At Niroshini, we were recently asked by Hong Kong Tatler to contribute to their feature piece "Should I Quit Botox". Although this is a booming industry, it's encouraging to see that such influential glossy mags are helping to spread the word about natural, alternative treatments that can be just as effective or even more so compared to Botox. If you would like further information about our Niroshini Cosmetic Acupuncture Ritual, please email: info@niroshini.com
Share this article
https://niroshini-acupuncture.com/blog/#entry/A-protein-from-human-blood-in-Botox
11-Nov-2019 - Spring Retreat at Belle Grove (4-7 May 2020)
We are excited to announce our upcoming spring retreat which will be held 4-7 May 2020, at the magical Belle Grove Barns in Suffolk.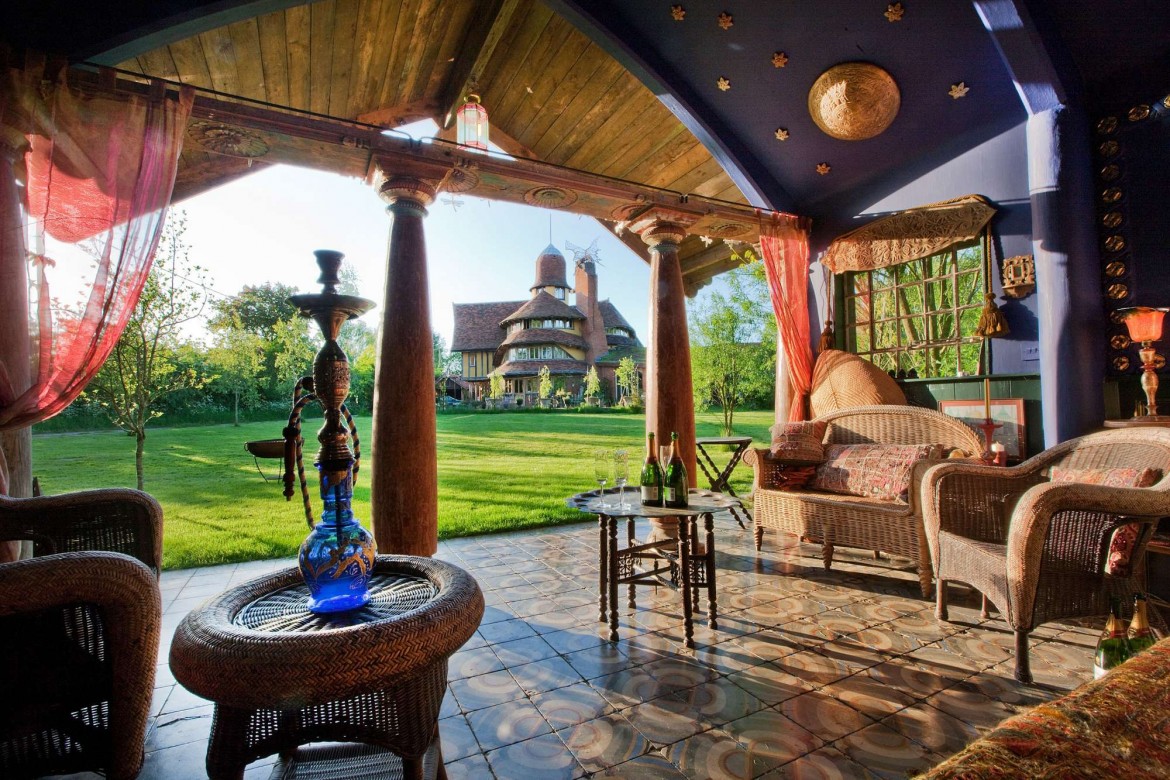 As you approach your luxury getaway, the first thing you'll see through the trees is a dragon caressing the top of a building which sits snugly beside the 5 star cottages. The papaya coloured house and fairytale tower of this award-winning private home, is where the treatments and group healing sessions will be carried out for five guests.
The exquisite cottages where you'll stay (also award-winning) are themselves a veritable Aladdin's Cave, furnished with fascinating pieces that Jo and Nick, the owners of Belle Grove, have personally collected overseas, especially from Africa and Asia. Each space has a distinct quality, jewel-like interiors filled with an abundance of riches. It really does feel as if you've found the key to a treasure chest.
You'll also be able to relax and enjoy the beautiful natural grounds of Belle Grove. In the warmer months, the lush tree-lined surroundings are dotted with vibrant flowers, the two ponds lit with flashes of iridescent blues and greens from dancing dragonflies. Visitors seeking peace and tranquillity are frequent returnees whatever the season. There is a network of country footpaths in the area, should you wish to explore further afield.
*Guests with mobility issues, may find Belle Grove's room in the Upper Barn more comfortable. It has a king bed on the ground floor with a walk in shower room.*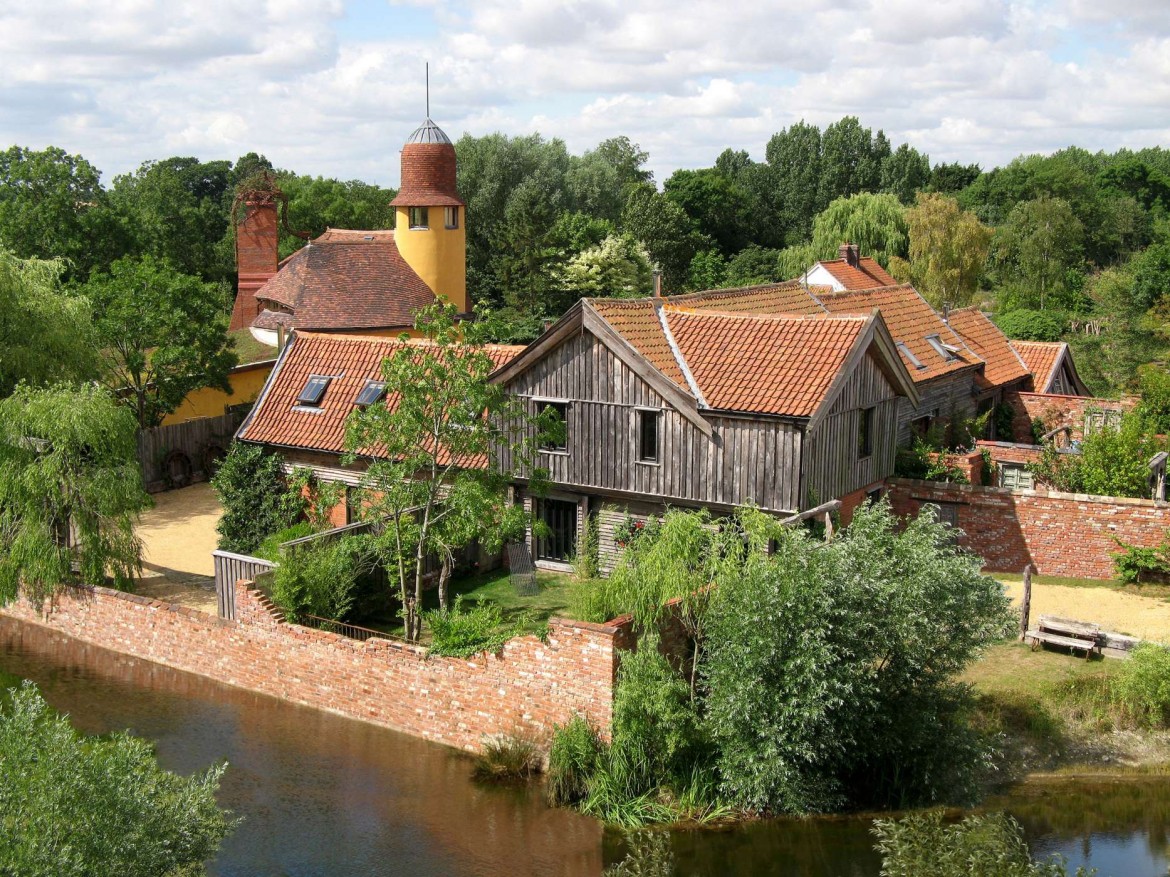 At Niroshini Retreats, you will experience indulgent, holistic treatments, Saatvic cuisine based on Ayurvedic principles and live Indian music performed by international musician, Unnati Dasgupta. To listen to one of Unnati's songs, please click here. To view the full itinerary, please see "highlights" here
To secure your place on our spring retreat (4-7 May 2020), please book by 31st March 2020 by emailing info@niroshini.com (We also have beautiful gift vouchers in their own gold embossed gift box, if you are wishing to treat that someone special).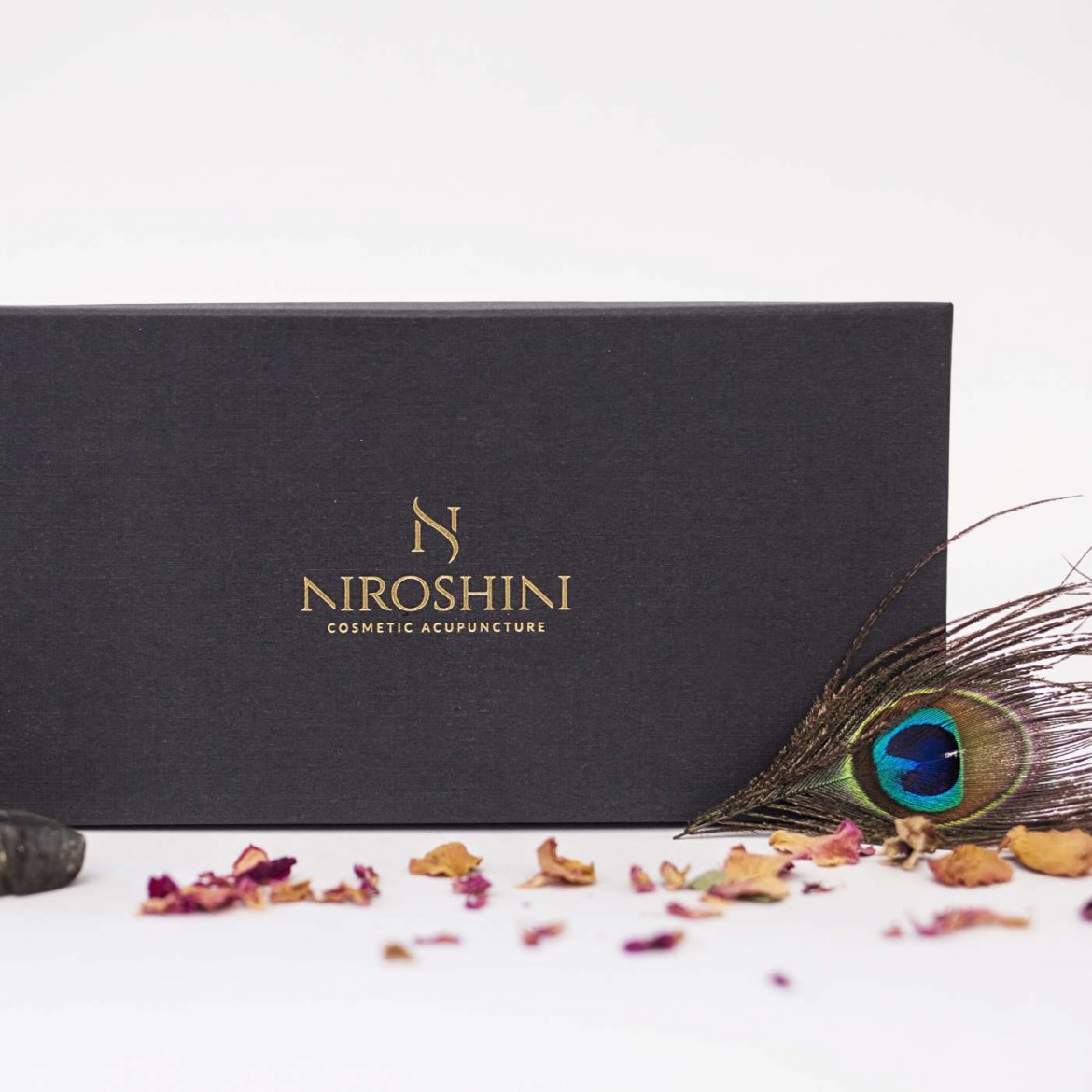 With Love from Melissa & the Niroshini Team x
Follow us on Instagram: niroshini_retreats
Share this article
https://niroshini-acupuncture.com/blog/#entry/Spring-Retreat-at-Belle-Grove-(4-7 May 2020)
11-Jul-2019 - Alex Wilson, pianist and composer – "It's not me..."
Alex will be performing at Niroshini Transformative Retreats, 28th – 31st October 2019 at Butley Priory
"I love playing music and seeing it move an audience. It's not me doing this though - the music is not my own. I am transmitting energy – I am merely a channel of art, music, whatever you believe is above..." On listening to Alex, a picture was painted in my mind – the creation of "the music" was almost tapping into the divine, perhaps at times like automatic writing and then "that creation" in its beauty, shape, form, is communicated in whichever way it is received by the audience and Alex is just in the middle watching it spin around in its glorious magic, dancing off the hearts of audience members...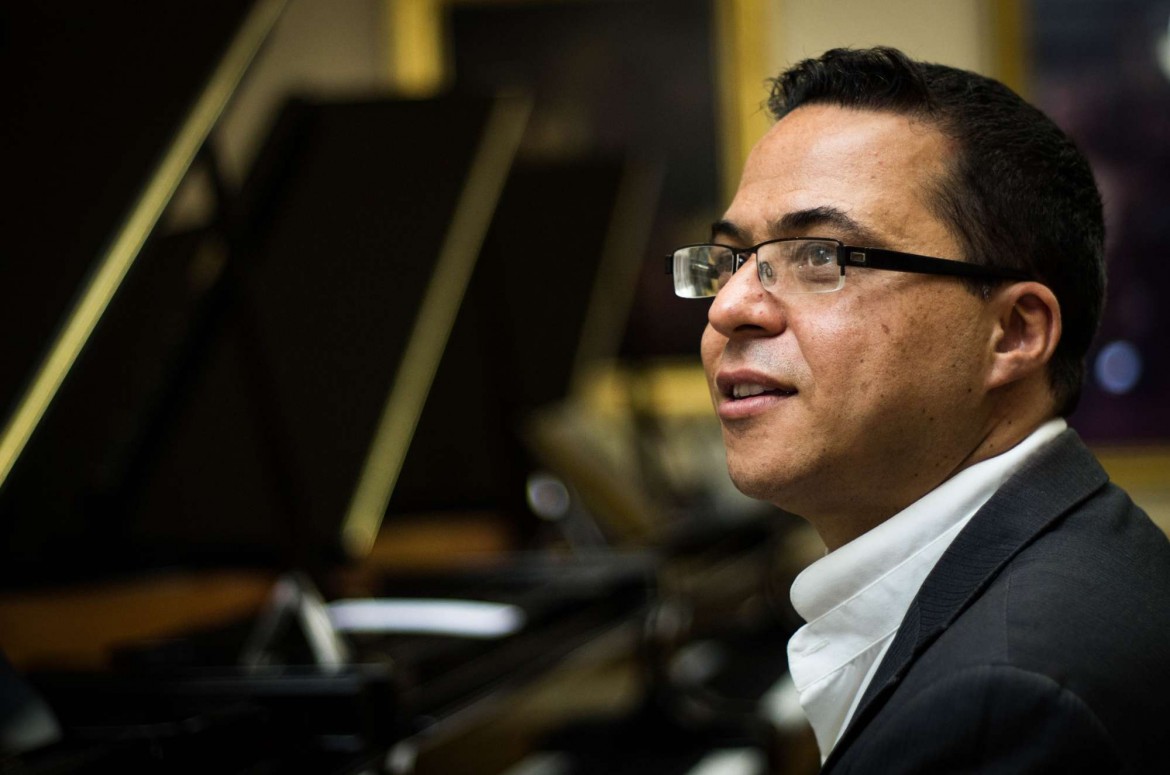 Alex Wilson, pianist and composer
Born in the UK, Alex spent the first year of his life, in the tropical Republic of Sierra Leone, on the South West coast of Africa with his father, an engineer and amateur classical pianist and mother, a race relations and equal opportunities campaigner. Alex's grandfather, his father's father, Barthes Wilson, was Minister of Education, implementing the Sierra Leone education system across government schools and universities, prioritising to increase the literacy rate across the country.
Alex's grandfather, Barthes Wilson, Education Minister for Sierra Leone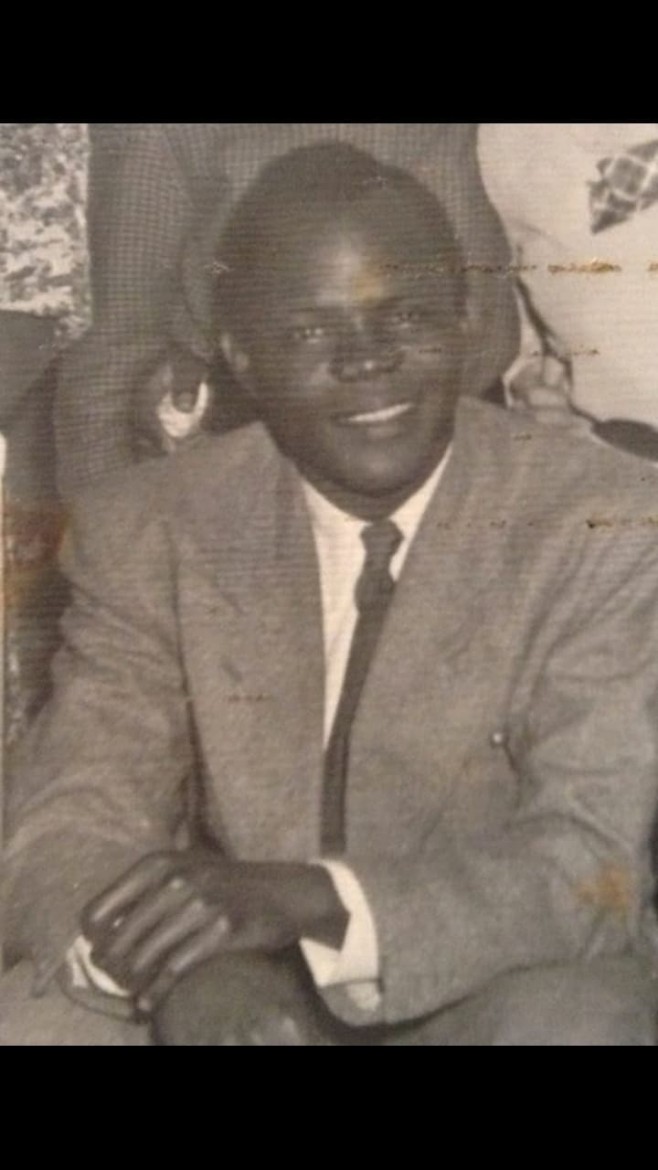 Alex spent his later years in the UK, Austria and Switzerland. His interest in electronics and technology became evident in his early years, spending hours in his bedroom, working out how to use devices. Soon, Alex found his love and passion of music emerge and his attention turned towards Latin Jazz and Salsa arrangements.
Having his heart set on being a creative, Alex chose to turn his back on having career choice – moving up in the career chain and waved goodbye to the security of a 9-5 job. "When you follow art, all the normal luxuries of regular pay go by the wayside – and you quickly become accustomed to low, erratic pay", Alex explains.
The big dream came one day when Alan Bates walked up to Alex at a festival and signed him to a 3 album deal with Candid; an independent record label specialising in contemporary, modern and mainstream Jazz, Blues, Latin and World Music.
Alex got the wonderful opportunity to record in Cuba and also worked with musicians such as Adalberto Santiago, Courtney Pine and Jocelyn Brown to name a few. Alex went on to receive the high musical industry accolade, "Rising Star Award" at the 2001 BBC Jazz Awards.
There was a turning point in Alex's career when he decided to have independence from the label and "go out on his own". A brave move but something he felt was necessary for the next phase in his creative ambitions.
In 2011, Alex was pianist and musical director for guitar duo Rodrigo y Gabriela on their album "Area 52". It was recorded with C.U.B.A. (a 13 piece Cuban orchestra) and special guest musicians; Anoushka Shankar on sitar and Le Trio Joubran on oud. The project toured the world in 2012 for 5 consecutive weeks.
Alex says, "the appreciation and applause is like an energetic exchange of respect and gratitude. When you work for hours creating, getting lost in the flow or working to a deadline, "the connection" – seeing people being moved – makes that final piece in your journey of sharing what has been channelled through you to be shared, joyful and even more meaningful".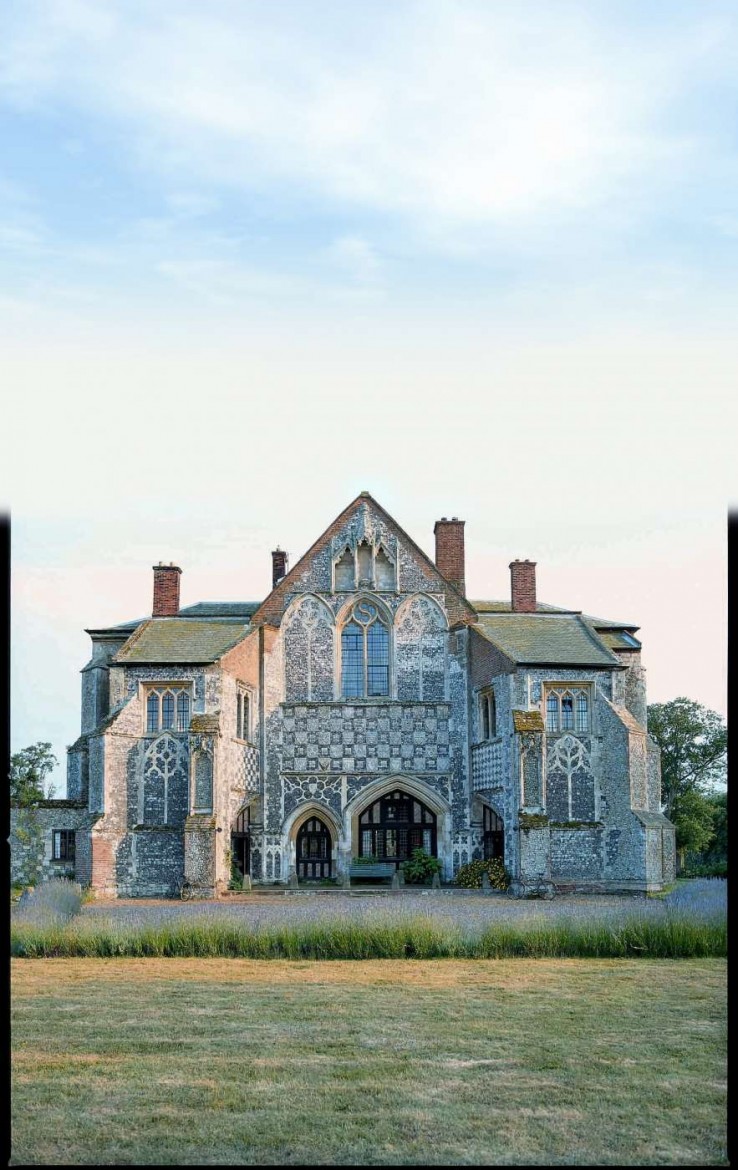 Butley Priory, where 6 retreat guests will have exclusive use of the entire building...
Alex has now performed in 62 countries and released 9 solo albums. With his varied and colourful experiences, he has developed recital "Touring Tapestry", specially created for Niroshini Transformative Retreats (28th – 31st October 2019 at Butley Priory); weaving music from around the world with his touring stories, the ups and downs of the modern musician and the healing power of music… Alex will also be joining guests, for the evening meal, prior to his performance which will provide an opportunity, to ask questions about his world tour, albums and more... "I'm really looking forward to the retreat, it's giving me a chance to explore music I don't get to play", says Alex.
This won't be the first time Alex has performed in Suffolk – he already has a connection with the county. Having had several residencies at Aldeburgh Music and led courses there as well as working with Aldeburgh Young Musicians at the prestigious, Snape Maltings Concert Hall.
Alex feels that the experience of performing this intimate piece of work "Touring Tapestry" may be quite cathartic; almost a healing experience for him as well as sharing creations which he hopes will have a healing effect on the group of 6 women attending the retreat.
To hear one of Alex's performances at the Sydney Opera House, please click here
To book your space on this special 3 night, luxury retreat, please email: info@niroshini.com or call: 01473 430026 Follow us on instagram: niroshini_retreats
Share this article
https://niroshini-acupuncture.com/blog/#entry/alex-wilson-pianist-and-composer
07-Jul-2019 - Exciting news – special guest, Alex Wilson to perform at Niroshini Retreats 28th – 31st October
At Niroshini Transformative Retreats, you are invited to experience 3 spiritual, grounding nights, in luxurious surroundings, in Suffolk's beautiful countryside. Our upcoming retreat date is 28th – 31st October at Butley Priory. Set in the heart of Rendlesham's majestic, ancient forest, this particular venue has six guest spaces. For your midweek getaway, you will have the exclusive use of the entire building. At this particular venue, there are price variations dependant on room selected.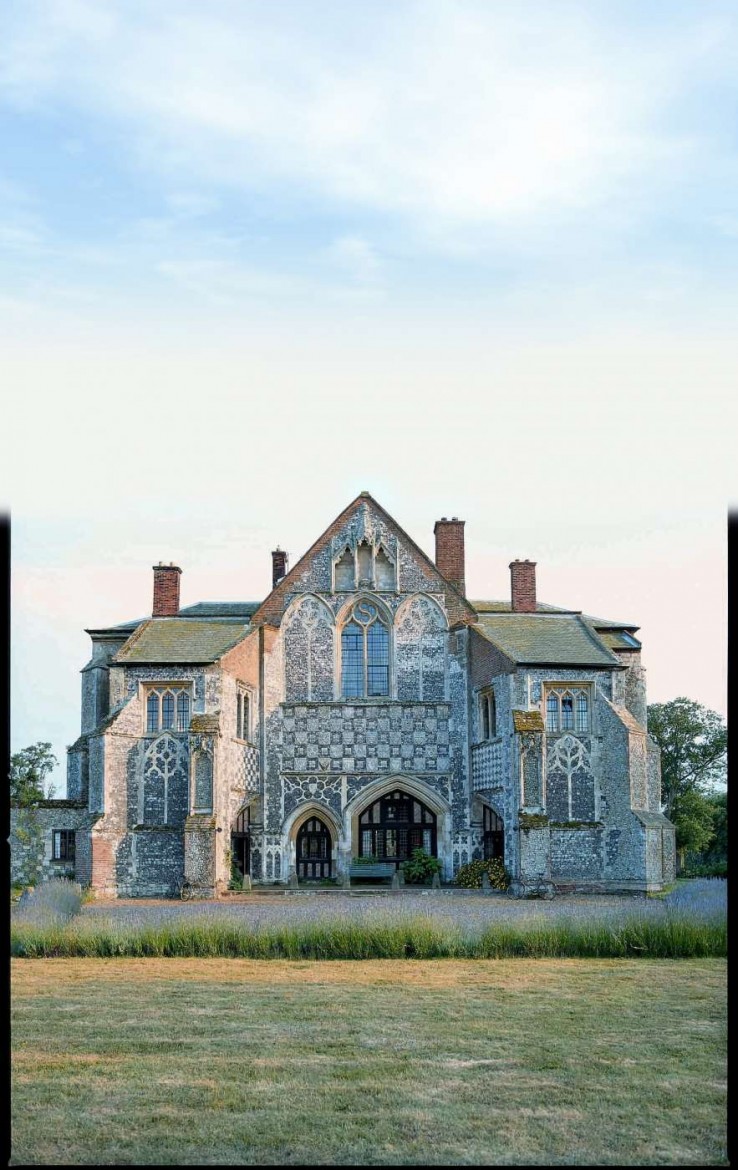 We are thrilled to share that international pianist and composer, Alex Wilson will be performing "Touring Tapestry", specially created for this retreat. Alex Wilson, who currently lives in Switzerland, has performed music in over sixty countries so he has really LIVED!
During Alex's recital, he will weave music from around the world with his touring stories, the ups and downs of the modern musician and the healing power of music…
Alex will also be joining guests, for the evening meal, prior to his performance which will provide an opportunity, to ask questions about his world tour, albums and more...
To read a short bio of Alex's remarkable career to date, please click here and to listen to him perform at the Sydney Opera House, please click here
During your stay, you will be nourished with exceptional food from our signature Niroshini autumn menu, specially created by In-house Chef - Nutritionist Katy Cox which focuses on Ayurvedic principles.
Katy has provided her services at luxury retreat centres, for royal households and rock and roll stars.
Her modern, Saatvic cuisine, works with the "food as medicine" approach, to bring guests delicious nourishment and health protective properties with every bite. Saatvic foods are considered to be highest in prana or "life force energy", consisting of plant based whole foods, full of vibrancy and rich in enzymes. They are always seasonal and organic. To view our sample autumn menu, please click here
The all-women retreat will focus on enabling personal empowerment and balanced well-being. With tailor-made treatments and time for the group to bond, the retreat offers a chance to focus on developing that deep core within each of us; that intuitive and "knowing" place. ~ A safe and nurturing environment to encourage the sharing of knowledge and personal development.
Niroshini treatments reference ancient traditional spiritual healing practices from Sri Lanka, some Indian philosophies with a little Peruvian and Ecuadorian magic included too! Holistic treatments are offered so you'll discover glorious ways to indulge yourself on all levels, with your body, mind and spirit reaping the benefits.
Other highlights are:
♦ 1 Niroshini Cosmetic Acupuncture Ritual (non-surgical facelift) & a pre-consultation (our Niroshini Treatment Plan Development)
♦ 1 crystal healing session
♦ 2 Qi Gong classes (cushions, blankets and mats provided)
♦ 3 group healing sessions (which include Reiki drumming, Group Regression and facial acupuncture)
♦ Art workshop inspired by nature
♦ Tree ceremony (uniting and aligning with Mother Earth)
♦ Luxury gift bag
For more information, please email: info@niroshini.com
or call: 01473 430026 (instagram: niroshini_retreats)
We'd love for you to join us!
Share this article
https://niroshini-acupuncture.com/blog/#entry/niroshini-retreat-28th-31st-october
01-Jan-2019 - History of Eyebrows
Have you ever finished your makeup, looked in the mirror and thought "I just don't look right today". As beautiful as you all are, you may have been right and the reason, may have been your eyebrows playing up.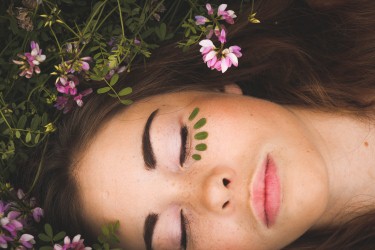 Our eyebrows are a functional feature and like most things in our bodies (bar the appendix, does anyone know what the appendix even does?!) they serve a purpose. Hair on the whole, is designed to keep dirt and sweat out of places it shouldn't be, in this case – the eyes.
Since records began, eyebrows have been a prominent part of many historical cultures. For example, the earliest recording of eyebrow interest was the Ancient Egyptians who believed makeup had supernatural powers (this I still believe could be true!) and were famous for using a carbon and black oxide substance as the very first liquid eyeliner. A key feature of the Ancient Egyptian look was heavily lined eyes; this meant their eyebrows needed to be as prominent to balance the look.
More recently, eyebrows have been constantly changing and evolving in line with fashion. Each decade of the last one hundred years, has seen vastly different designs from pencil thin, to completely unedited – the brow is the most obvious fashion item everyone owns.
The 1920's star, Clara Bow, famously shaved off her eyebrows and redrew them in the style of the time – a pencil thin line, slightly longer than the natural brow. The 1940's were a time of natural brows, Vaseline was used to sculpt brows into a high arc and keep them neat, without any removal or colour added.
Moving to the 1950's, the end of the war and rationing meant that women had disposable income to spend on makeup. Audrey Hepburn, Marilyn Monroe and Elizabeth Taylor all wore their brows thick, defined and highly arched - this look was achieved by filling in the gaps with colour and plucking brows for neatness, much like we do today.
Hippies and disco divided the look in the 1970's and this divide carried on for the next few decades. In the disco scene, Diana Ross was completely removing her brows, making space for more disco makeup and creating a whole fashion followed by millions over the next 20 years.
On the flip side, hippies went for the natural look; minimal effort and minimal changes meant brows were thick, thin, barely there or very dark. This look continued through the 80's and 90's with Madonna carrying on the natural undefined style. The 90's grunge scene subsequently adopted this easy-going style. Disco brows were also seen throughout the 80's and 90's; pencil thin, an obviously drawn on line and usually very flamboyant. This is the brow that many of us will remember and possibly, if you are emulating the latest look of very thick brows, will still be feeling the effects of.
One person can define the current fashion for brows: Cara Delevigne. The top super model of the moment that has big, bushy brows. Cara's brows have been copied the world over. The launch of her hugely successful career sparked a return to the Audrey Hepburn era of eyebrows. Big and bold yet defined and tidy.
Now, the tattooed eyebrow is booming – however, like fashion, the look of the eyebrow will forever evolve so permanent for some, may be regretted in years to come...
Brows are most certainly a fashion statement and regardless of if you follow the trends, they are right in the middle of your face so you need to look after them - just like skin and nails.
Some simple tips to follow include:
• Don't over pluck! Over-plucking for consistent periods of time can lead to brow regrowth being sparse and uneven.
• If you are trying to grow out your brows, try rubbing a drop of olive oil into the sparse areas each day to stimulate hair growth
• If you aren't confident, it's always better to have brows professionally shaped. DIY is absolutely fine for tidying up but if you need shaping, it's much trickier and easy to leave your brows uneven.
Niroshini offer complimentary eyebrow shaping and tinting, if you have 10 sessions of Niroshini Cosmetic Acupuncture or as a stand-alone treatment. Using only natural dyes and ancient sugaring techniques, Niroshini can sculpt the brow you want. If you have been thinking of having your brows shaped, why not give it a go?
Email: info@niroshini.com
Share this article
https://niroshini-acupuncture.com/blog/#entry/history-of-eyebrows
01-Dec-2018 - Identity – do you know who you are?
When you think about your identity, what springs to mind? Do you think of your hair, skin and eyes or perhaps your key personality traits? What about your family, friends or facts about yourself? These certainly make up who you are but these items compromise your "outer layer"; your mirror reflection - your human interactivity. However, identity of self goes deeper, touching your spiritual being, your soul, your true inner thoughts and feelings.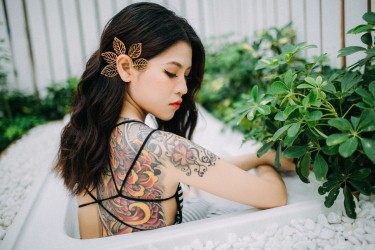 The zodiac is a small but significant band of space that wraps around our earth and is regularly intercepted by constellations that, thousands of years ago, ancient astrologers attributed to certain "signs" which are grouped by four essential elements (Fire, Earth, Air and Water) which when combined, allow life to thrive. The following list gives details of the 12 original signs, plus the 13th zodiac sign Ophiuchus which due to shifts of the earth's position in relation to the zodiac, has become relevant.
The New Dates:
Capricorn: Jan. 20 - Feb. 16
Aquarius: Feb. 16 - March 11
Pisces: March 11- April 18
Aries: April 18 - May 13
Taurus: May 13 - June 21
Gemini: June 21 - July 20
Cancer: July 20 - Aug. 10
Leo: Aug. 10 - Sept. 16
Virgo: Sept. 16 - Oct. 30
Libra: Oct. 30 - Nov. 23
Scorpio: Nov. 23 - Nov. 29
Ophiuchus: Nov. 29 - Dec. 17
Sagittarius: Dec. 17 - Jan. 20
The elements pertaining to the Zodiac are symbolic of the sign they relate to. These elements, along with their corresponding signs, will allow you to find a greater understanding of not only yourself but others around you; their personalities, interests and life choices. Giving time to greater understanding of the human as a whole will encourage a more pure state of interconnectedness which is gained by both human presence and spiritual connection.
Within the phenomenon of interconnectedness, it is important to discuss how mind and body are interconnected within ourselves too. Biology, immune system, digestive system, bloodstream, mental capacity, creativity, emotions and thoughts are all working together in harmony within the body and supporting you as a person, as a whole. This whole being is interconnected with everyone and everything else alive within our world.
Interconnectedness permits us to feel attached to all things within our world and all beings around us. For example, the pure joy we can feel that another's emotions can influence your own, how your feelings and actions could encourage another in either strength or weakness. Our nature is to connect with people around us and find a strength in numbers. Interconnectedness and spirituality is the intangible side of our identity.
To truly understand our identity we must acknowledge, of course, that we are also surrounded by physical, tangible objects that are both alive and non-living. Everything, you included, came from something, from somewhere.
"…The knowledge that the atoms that compromise life on earth, the atoms that make up the human body are traceable to the crucibles that cooked the light elements into heavy elements in their core. Under extreme pressures and temperatures… they collapsed and exploded". ~ Neil DeGrasse Tyson
This exploration into where we came from, is a fantastic insight into human identity. To understand and feel that we are part of this universe but also that the universe is also us, is as important as understanding that we are part of an interconnected network.
This provides us with a level of connectivity to our natural world. Within the universe there are two layers; matter and spirit. Without one or the other, there would be no functionality and humans could not interact, integrate or become connected to one another. Spirituality allows us to connect to ourselves, to our surroundings, nature, the world and the universe. This feeling is what encourages and allows us to be interconnected and to truly find our identity in mind, body and spirit.
Share this article
https://niroshini-acupuncture.com/blog/#entry/identity
01-Oct-2018 - Fasting for Spiritual Enlightenment & Self-Improvement
The practice of fasting dates back over 5,000 years and is observed in different ways by many faiths including Muslims, Jews, Christians, Baha'is and Hindus. Most Religions believe that fasting opens a powerful gateway to God and allows oneself to become spiritually attuned.
The Purpose of Ramadan & Fasting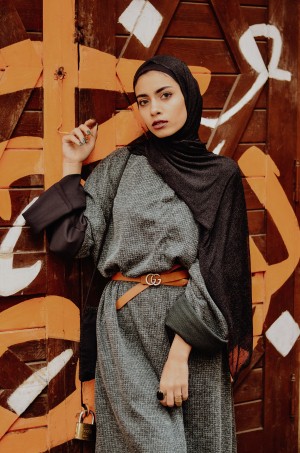 In addition to prayer and refrainment from any selfish desire, fasting is a significant part of Ramadan. During the Holy Month, the purpose is to enter a state of taqwa; a state of constant awareness of God. By adhering to rigorous fast and prayer and refraining from other human urges, Muslims are strengthening their willpower and self-control to ultimately "guard against evil" and bring about self-improvement and increase spiritual awareness in everyday life.
Muslims use time not spent eating and drinking during Ramadan to concentrate on prayer to achieve the state of taqwa and expand upon their spirituality. Outside of Islam, many people use this time to work on self-improvement, to meditate and free the mind or to participate in activities that encourage relaxation.
During and after a fast, people say they feel mentally stronger, more thankful and more in tune with their body and mind than prior; this feeling is often attributed to the ability to exercise and maintain self-control. By increasing the awareness of one's human needs and denying this, a sense of personal and collective strength and achievement is felt which allows us as humans to feel more connected to ourselves, our peers and our Gods, whilst in a fasting state.
Health Benefits of Fasting
Not only does fasting have a strong link with spiritual and mental well-being, research shows that fasting has a multitude of health and physical benefits also. Some 2,500 years ago, The Father of Western Medicine, Hippocrates, was recommending abstinence from food or drink to aid the body's natural recovery process from illness and disease. This is still practiced and advised today to improve mental and physical health in Western, Chinese, Alternative and Homeopathic medicine cultures.
Studies show that fasting can have a wide and positive impact on the body in individual areas and as a whole. By allowing the body intermittent periods of rest from digestion, it is able to burn through fat cells more efficiently in this period thus resulting in weight loss.
Fasting has also been shown to improve brain function by boosting the production of a protein that activates brain stem cells to convert into new neurons, triggering a variety of other chemicals which promote neural health also.
The benefits also extend to our outermost layer, our skin. Fasting has been shown to help clear the skin by expelling toxins. With our body not focussing on digesting periodically throughout the day, it is instead able to concentrate its regenerative energies on other systems and is able to clean up toxins and regulate organ function across the body, including our biggest organ of all.
Who Fasts?
Many, many millions of Muslims, of course. Plus, a multitude of other Religions. However, fasting is not only a religious act and can be undertaken by anyone who would like to practice mindfulness, give their body a break to regenerate or indeed for health reasons. Fasting is a difficult challenge (and one that should be undertaken with care) but why not see how the challenge could improve your mental well-being, your spiritual connection and also your skin!
Thank you to Mohammed Hassan for the use of this photograph.
Share this article
https://niroshini-acupuncture.com/blog/#entry/Ramadan
01-Sep-2018 - The Culture of Skincare
What kind of woman likes to look after her skin? How old is she? What colour is her skin? Does she use products to repair the damage done or also take steps to protect her skin from the elements?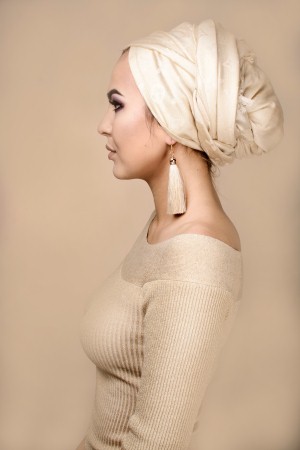 The answer: "she" is everyone and anyone, "she" is someone who chooses to look after her skin in any way she feels best for her and "she" could also be "he" as of course, many men also love to look after their skin.
Many of us know that looking after your skin on a daily, weekly and monthly basis is worthwhile but what about preventative measures? An obvious element to protect yourself from is the sun. In this respect, all of us likely use a 30+ SPF on our faces as many foundations, BB creams and tinted moisturisers contain it. It's worth noting that you should use SPF even when the sun isn't shining, the rays that cause damage such as fine lines, wrinkles and sunspots still get through the clouds.
Another method to protect the skin is to cover up. Many women who love their skin also wear a veil; be this for cultural, religious or indeed for protection from the elements. In particularly arid regions, the veil is used by women to protect themselves from sandstorms, the wind and the fierce heat of the sun. Also, in many cultures, the veil is used to protect women's modesty and is a major part of the heritage of the country and peoples.
At Niroshini, we believe that women choose to take care of their appearance and look after themselves simply because it makes them feel good and not necessarily because anyone else can see the effects; this is never truer than for our clients who choose to cover their faces with a veil. We recently posted a blog about Ramadan and used an incredibly beautiful image of a veiled woman; with bright and fresh skin, it is evident to see that she must look after it. The veil itself is a beautiful item regardless for what reason it is worn and the options are endless for women to choose from; plain, patterned, beaded, brightly coloured or even jewelled. Dolce & Gabbana has proven with their very popular new line "Abaya" which includes items such as long dresses and veils, that women who choose to cover their skin are just as included in the world of luxury fashion and beauty as those who wish to wear less.
As a global brand, with a multicultural market, we celebrate all women, all ethnicities and all cultures and include anyone who wishes to look after their skin, their well-being or even just occasionally read our varied blogs! Do you have any beautiful images of women revelling in their own skin and femininity while showing their heritage that you would like to share? If you do, we would just love to see them; it will help us plan another blog to celebrate another culture!
To get in touch, visit: https://niroshini-acupuncture.com/contact-us
Thank you to Azamat Zhanisov for the use of this photograph.
Share this article
https://niroshini-acupuncture.com/blog/#entry/The-Culture-of-Skincare
01-Aug-2018 - The male hormonal cycle
Men, like women, experience hormonal cycles as we all have the same hormones which function the same way. The differences that we see between men and women occur because of the amount, the pattern or the way the hormone interacts with male and female bodies. Albeit not as obvious as the female cycle, there is much evidence from Endocrinologists that hormones play a pivotal role in the day to day and monthly cycles of men, affecting everything from sleep to sex to stress.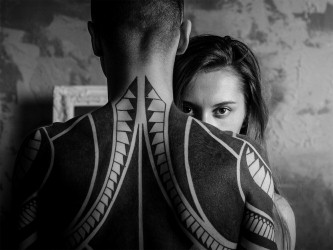 The endocrine system controls the body's hormones and commands body activity through the hypothalamus and pituitary glands. These glands control by sending out messages to organs like adrenal glands, thyroid, pancreas and for men, testes. The hormones controlled by the Endocrine system in turn control or affect key areas:-
• Cortisol and Epinephrine: stress
Although a little stress is fine, (it would be near impossible to avoid all!) too much stress can keep the level of cortisol raised and your body on high-alert. This consistent elevation affects the metabolic system and tells your body to store fat as an emergency response. To try and balance this out, try to relax, do a little more exercise and drink plenty of water. This may not get rid of the stress-inducing factor but will go some way to encouraging your body to lower the cortisol levels!
• Leptin, CCK, Insulin and Grehlin: weight
The hormone ghrelin tells neurons in your hypothalamus to make you feel hungry and prompt you to eat. Filling the stomach with food, causes it to stretch which then causes your body to release CCK, the hormone for supressing appetite which therefore makes you feel full. At this point, the body begins to metabolise a meal and prompts the release of leptin; a further appetite suppressant.
When you ingest too much sugar the body begins to secrete excess leptin. Although in the correct amount leptin is a suppressant, when disrupted, leptin actually tells the body to send out hunger signals – meaning more is eaten and you put on weight. To combat this, the best thing to do is eat less sugar; try looking at low sugar alternatives or upping the amount of vegetables and low GI fruits you eat instead of carbohydrates. This will encourage weight loss and also benefit your whole body, including your skin!
• Testosterone, LH, FSH: sex
Both men and women have testosterone (and oestrogen), just in different amounts.
One key factor of male hormonal cycles is the frequency. Where women's are in a monthly cycle, men's are often erratic; some fluctuate hourly, daily, monthly or even over a period of years. However, there is some regularity with men's testosterone levels. These tend to rise throughout the night, peak first thing in the morning and level off by lunch time. Interestingly, men's hormones also cycle throughout the year; studies conducted in the US, France and Australia found that men's testosterone levels reach their highest in October and are at their lowest in April -with a hefty decline of 22%.
• Thyroxine: energy
The thyroid gland controls your metabolism and your metabolism in turn controls how your body converts calories in to energy. The hypothalamus detects fatigue, this causes the pituitary gland to tell your thyroid to secrete thyroxine. Thyroxine floods through your body, reaching nearly every cell and causes your body temperature to increase along with your heart rate.
We all know how important "having energy" is. There's a huge array of products, lifestyles and exercises out there that are said to increase energy levels and whilst it's entirely possible that what you eat, what you do or don't do and environmental factors can affect energy, there is also the possibility that disruption of your thyroid could be to blame for low energy levels.
If you do suffer with low energy which isn't medical, one way to combat this is looking after the next hormone, melatonin - the hormone which regulates sleep!
• Melatonin: sleep
Controlled by your pineal gland, melatonin is secreted once the sun goes down and you are in darkness. Melatonin helps you fall asleep and also regulates the circadian rhythm (your body's personal 24-hour rhythm which tells you when to sleep/wake).
Melatonin production is at its highest in the middle of the night and can be disrupted by low levels of artificial light. For healthy sleep, it is best to have the room in complete darkness and at a relatively low temperature. Many people find that going to sleep at a similar time and sleeping for between seven to nine hours per night allows for the most restful sleep. Good quality sleep will help with energy levels the following day.
The very complicated Endocrine system is designed to support our body's every day needs whether we are male or female. Just like the rest of your body, your hormones can be looked after by looking after the areas that can be affected. Helpful starting points are eating well, practicing relaxation techniques, exercising regularly, looking after your skin and drinking plenty of water – your hormones will thank you for it!
If you experience stress or lack of sleep, why not try Niroshini's "Facial Acupuncture" (specifically for health benefits). To find out more, visit: https://niroshini-acupuncture.com/treatment-options/
Share this article
https://niroshini-acupuncture.com/blog/#entry/male-hormonal-cycle
01-Jun-2018 - The Summer Solstice – a time for appreciating nature and the beauty around us
The Summer Solstice is the longest day of the year, where (depending where in the world you are) we are able to enjoy around 17 hours of daylight and hopefully, vitamin D packed sunshine.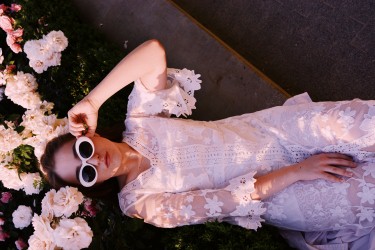 A day of celebration for many the world over, the Summer Solstice marks the time when the sun's path changes and our days begin to shorten. The word Solstice is derived from the Latin words sol (sun) and sistere (to stand still) – before reversing direction, Astrologers say the sun appears to "stand still" at the position on the horizon where it seems to rise and set.
The Summer Solstice fell between the planting and harvesting of crops, allowing people who farmed or worked on the land time to relax and revitalise ready for the hard work of harvest and the winter beyond. Due to this rest period and increased free time, June is the traditional month for weddings.
Celebrations surrounding the Solstice have many different themes; religion, fertility and successful harvests being among them. Pagans hold religious rituals on the Solstice with a wide variety of customs. Dancing, singing, prayer and drum playing are amongst the most popular along with the burning of a Yule wreath in a bonfire. Celebration of the Solstice as part of religious practice, is a time for people to attune themselves spiritually with the natural world and all that comes with both the seasons of nature and humanity. Growth, birth, death and life are the rhythms we live with and the ritual of celebration inspires a conscious effort to allow this to resonate more thoroughly.
Linked to the religious rituals is the desire to strengthen the sense of being part of nature and interconnected spiritually with others and the world as a whole. Many feel this is a key reason to participate in the festivities, often referred to as "the turning of the wheel of the year".
Outside of religion, countless towns and villages host Midsummer festivities, typically held outside where nature can be fully appreciated; flowers and trees are usually used as part of the decoration. People take part in the event to remind themselves of how precious time is and the changing of the season is another marker of time marching on. The celebration is also to encourage community spirit, friendship and an appreciation for our own homes and natural surroundings.
Summer Solstice is celebrated all over the world by many ethnicities and cultures. In Scandinavian countries, bonfires are lit, usually near lakes and by the sea and traditionally, unmarried women create a garland of flowers for their bed to dream of their future husband. A tradition that is still maintained today and is indicative of the fertility perspective of the Summer Solstice and how the natural world is interlinked with our own fertility and encouragement of new life. In China, the Summer Solstice is closely connected with "yin" and "yang" and celebrates the Earth's "yin" femininity, the opposite being the Winter Solstice and "yang" masculinity.
Stonehenge, Wiltshire is amongst the most famous of locations to celebrate Midsummer and welcome the breaking dawn. Stonehenge aligns to the Solstice, allowing the rising sun to reach the middle of the stones and shine on the central altar only on the Summer Solstice. A prehistoric site long linked to spirituality, peace and nature, Stonehenge plays host each year to around 20,000 people who celebrate in the longest day with quiet meditation or exuberant revelries and dancing.
How will you be celebrating the Summer Solstice? Our Niroshini Tip is if you haven't got any celebration to attend, make sure you connect with nature, even if it's for 10 minutes. Kick off your shoes and walk on the grass or beach. It's so important to connect with what is part of us; by doing this, it allows us to become grounded, aligned and stronger on an emotional, mental, spiritual and physical level.
We wish you love and peace.
Share this article
https://niroshini-acupuncture.com/blog/#entry/Summer-Solstice
01-Apr-2018 - The importance of looking after your nails
Aside from the occasional or perhaps regular manicure, how often do you think about your nails - either as part of your beauty routine or just how healthy they are?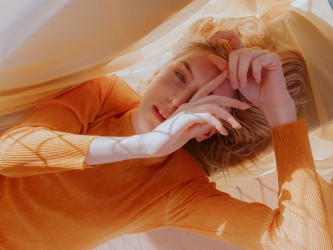 Nails are an excellent indicator of our overall health and it's well-known that there are signs, (such as peeling, discolouration or flaking) we should be aware of that can be symptomatic of other issues. However, nails themselves also need looking after to keep them strong yet supple and should be thought of as what they are - an extension of your skin! (Also, the perfect little places to add a splash of colour to any outfit!).
Nails are made from keratin; the same as our hair but due to the accumulation of keratin in the area, are far stronger. The nail itself is dead however the nail bed and cuticle is very much alive and needs the same care as the skin on any other part of your body. Nail beds and cuticles require oxygen and minerals to keep the nail secure and healthy so it's worth remembering when moisturising your hands to pay special attention to the cuticle and work some mineral-rich oil or cream in to the area.
When one thinks of nails, we mostly think of pretty colours and polishes or the chic French manicure, topping off elegant fingers. To achieve this look, many women are regulars in the nail salon and are offered a range of long-lasting options to keep their nails chip-free and glamourous. Alongside the many harsh cosmetic treatments to come out in recent years, (Vampire facial, anyone?) there has been a boom in the nail salon industry and the accessibility to express gel or acrylic manicures.
Acrylic manicures involve the filing down of the nail surface and a nail shaped tip being glued on, painted, polished and filed to the desired shape. These usually last anywhere up to 3 weeks before in-fills are needed. There are also gel manicures which last approximately two weeks and involve several layers of special polish applied and then hardened between each coat under a UV light.
There is significant evidence that acrylic extensions can be extremely bad for the natural nail and can cause your nails to become very thin, painful and flaky – which is only obvious once you take them off. Although gel nails have less of an impact on the nail surface, leading dermatologists have recently been discussing practices of application which require you to place both hands in a direct UV light for minutes at a time on each visit, increasing the risk of developing skin cancer.
Acrylic and gel nails can also both block oxygen from reaching the nail bed thus starving that part of your skin and causing painful and unhealthy areas around the base of the nail. Some standard application nail polishes can be beneficial due to their hardening and strengthening qualities but other, low quality polishes can stain the nail from being too highly pigmented and can also weaken the nail by blocking oxygen.
So what can you do?
• Make sure you give your nails a break from time to time; take off all polishes and apply a nutrient and mineral-rich cuticle oil and a soothing hand cream. Do this several times whilst the nails are bare.
• If you use a salon, be wary of how they sterilise their equipment – you don't want to pick up any infections.
• Use good quality nail varnishes to ensure they aren't too heavy (oxygen-inhibiting) or too pigmented (cause staining).
• Be aware of current practices and warnings.
• Make sure you read up on the risks of treatment before you decide to go ahead.
Share this article
https://niroshini-acupuncture.com/blog/#entry/nail-health
01-Feb-2018 - Microneedling - how does it work?
Non-ablative procedure, Micro Needle Therapy (MNT), known as Collagen Induction Therapy in the cosmetic medical industry, is a method to help combat signs of aging, acne scarring and uneven skin on the face and body. The handheld medical roller is a handled tool with a rotating head which has up to 200 micro needles. As each tiny needle penetrates the skin, the body brings in its own healing mechanisms to repair it and this is done by producing new collagen. It is vital that your face is thoroughly cleaned; this procedure needs to be carried out under sterile conditions. It is important to be mindful of hygiene as it is an invasive treatment. A topical anaesthetic cream or gel must be applied before the medical roller is used.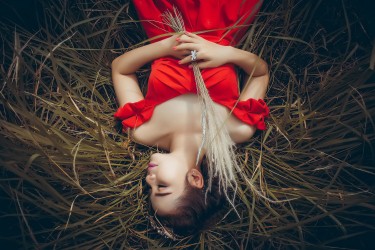 Non-ablative procedures are where the topmost layer of skin, known as the epidermis, remains intact and is not removed. MNT is a treatment to encourage the production of collagen without removing this outer layer of skin unlike "ablative" treatments such as chemical peels, some laser treatments and microdermabrasion.
Keeping this surface layer intact helps it maintain its role as an essential barrier; preventing dehydration, protecting from ultra violet radiation and stopping the entry of foreign bodies.
Be aware, that in some cases there are side effects and you need to have that discussion with your practitioner before going ahead with the treatment. It is also important to add that there is a shedding of dead skin cells in the downtime following the treatment and it usually takes up to 3 weeks until the appearance of the skin is completely smooth again.
As the procedure is only a collagen induction therapy, it can't target muscle toning which is required if you want to address sagging skin.
Alternatively, if you wanted to undertake a different facial rejuvenation treatment which can also address sagging skin, why not try our Niroshini Cosmetic Acupuncture Ritual. The Ritual is a completely natural alternative to Botox and cosmetic surgery, addressing multiple health and beauty concerns. Focusing on holistic wellbeing, the treatment combines facial and cosmetic acupuncture along with specialised lymphatic drainage, working together to create "rejuvenation from the inside out".
THE BENEFITS
The Niroshini Ritual not only focuses on cosmetic concerns but also overall health and wellbeing. The "Niroshini Method" that we've developed focuses on musculoskeletal issues as well as regulating the immune system and internal organ function.
The cosmetic acupuncture techniques can help with many skin requirements including sagging skin, fine lines, wrinkles, dry skin and acne. The improvement to facial contour is by using lifting and muscle toning techniques, invigorating Qi (energy) and blood circulation.
To ensure each session is bespoke, a detailed "Niroshini Treatment Plan Development" session is held beforehand to assess health requirements and desired results. The treatment is completely tailored to each individual.
The session also includes the option of a complimentary hand and arm massage for a truly relaxing two hour ritual.
So what are our results like? Here's some feedback from one of our client's that has experienced both MNT and the Niroshini Ritual: "I have used dermal rollers for years to combat signs of aging, however, it never achieved the quite simply, dramatic results that the Niroshini Ritual has. I have a clean jaw line, all my deep wrinkles have completely gone and the skin is lifted above my eyes".
If you would like to find out more, please visit: https://niroshini-acupuncture.com/treatment-options
Share this article
https://niroshini-acupuncture.com/blog/#entry/Microneedling-how-does-it-work
01-Jan-2018 - Spot prone skin - what can help?
At Niroshini, we have several simple tips you can try if you suffer with oily or spot prone skin. As with everything we do, we approach the concern in a holistic way. Let's look at what's going on inside the body that may be causing the issues, as well as examining what you can do to ensure you keep your skin clean and healthy from the outside and stop the spots spreading.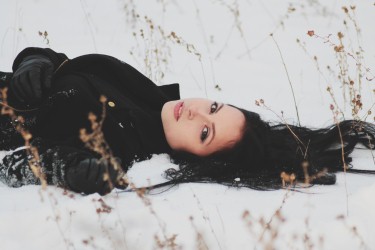 First off, there's one thing that we always ask our clients, whatever their skin issues. It may be obvious but think about how much water you are drinking each day. Is it really enough? If you find your skin is prone to breaking out, try upping your intake of water to 6 – 8 glasses a day. Water flushes out toxins from the body, clears the skin and encourages a healthy glow. We're a great advocate of water, whatever the concern with a client's complexion because well hydrated skin appears fuller and more youthful, helping to lessen the appearance of fine lines and wrinkles.
Secondly, we'd advise taking a look at what you are eating. Is your diet balanced, full of nutrient rich foods and is the main component of each meal fruit and vegetables? Fatty foods and high sugar foods are a key player in causing breakouts – we've all heard the old adage of people breaking out from eating too much chocolate; it's sad but true unfortunately and in fact, all sugary food and drink will have an adverse effect on your skin.
Another preventative measure is oil pulling using coconut oil. Oil pulling is the practice of putting a tablespoon of coconut oil in your mouth on an empty stomach and swishing it around for twenty minutes. This ancient ritual is said to remove toxins from the body; the oil acting like a cleanser in your mouth and removing any nasty bacteria before it is able to enter the bloodstream. The positive effect this can have on your skin, is because effectively, the toxins never make it as far as the skin and therefore aren't present to cause breakouts. It may sound a bit strange but there's lots of anecdotal evidence that it works!
Vitamin E is great for your skin because it protects it from environmental damage and is a powerful anti-inflammatory. Inflammatory conditions can cause premature skin aging so that's definitely something to be avoided. Try to incorporate foods rich in Vitamin E into your diet – foods like almonds, avocados and spinach. Aside from ingesting Vitamin E, you can also buy skincare products containing it, giving you even more benefits from this remarkable nutrient!
The reason spots occur, is due to an imbalance in the body, blocked pores or an over-production of sebum. Keeping your face clean, will help stop bacteria from existing blemishes being spread across your face which will result in more spots.
It's a vicious circle so we'd advise washing your face twice a day with a gentle cleanser then apply a toner and a light moisturiser. Favourite active ingredients that we can recommend are witch hazel and tea tree. When choosing a moisturiser, try to find one designed for spot prone/oily skin or alternatively one that isn't too heavy and creamy. Heavy moisturisers are often too much for oily skin and result in more blocked pores and as you can imagine, more spots. On the subject of cleanliness, make sure you keep any makeup tools clean. When you apply makeup using brushes/sponges/blenders these are touching your skin and any blemishes you are trying to cover. The bacterium is then transferred on to the tool and if not kept clean, back on to your face when you next use it. You can buy specific brush cleaner solutions which are often anti-bacterial and well worth the money for keeping brushes in top condition.
We hope you've found these tips useful. If you have any skin concerns, we'd love to help you.
Please email info@niroshini.com – We are at your disposal.
Share this article
https://niroshini-acupuncture.com/blog/#entry/spot-prone-skin-what-can-help