At Niroshini Cosmetic Acupuncture, Melissa Day provides the ultimate "non-surgical" facelift (Ipswich & Mayfair) and all-women "Luxury Transformative Retreats" in the heart of the Suffolk countryside. As an Integrative & Preventative Medicine Practitioner, Melissa also offers a range of modalities in a therapeutic talking style setting, via Zoom. 
The Ritual...
Combining facial and cosmetic acupuncture techniques and specialist massage, the Niroshini Cosmetic Acupuncture Ritual is a completely natural alternative to Botox and cosmetic surgery.
For answers to frequently asked questions, please click here
[If you are a customer of Simply Health, reimbursement for acupuncture, according to your individual plan, may be applicable].
For more information, email: info@niroshini.com
Our retreat venues are at award-winning Belle Grove and Butley Priory. For more information, please click here
Contact customer service on: info@niroshini.com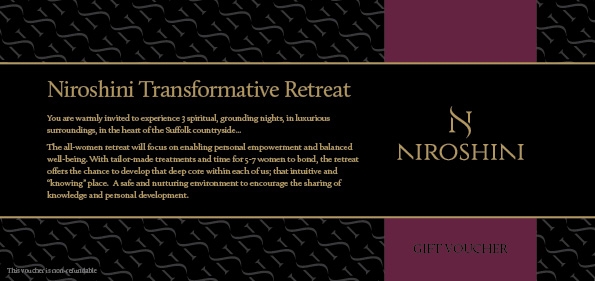 To purchase a voucher for that someone special, please email: info@niroshini.com
Zoom Therapy
For more information, please click here