The male hormonal cycle
Men, like women, experience hormonal cycles as we all have the same hormones which function the same way. The differences that we see between men and women occur because of the amount, the pattern or the way the hormone interacts with male and female bodies. Albeit not as obvious as the female cycle, there is much evidence from Endocrinologists that hormones play a pivotal role in the day to day and monthly cycles of men, affecting everything from sleep to sex to stress.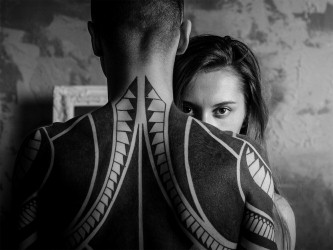 The endocrine system controls the body's hormones and commands body activity through the hypothalamus and pituitary glands. These glands control by sending out messages to organs like adrenal glands, thyroid, pancreas and for men, testes. The hormones controlled by the Endocrine system in turn control or affect key areas:-
• Cortisol and Epinephrine: stress
Although a little stress is fine, (it would be near impossible to avoid all!) too much stress can keep the level of cortisol raised and your body on high-alert. This consistent elevation affects the metabolic system and tells your body to store fat as an emergency response. To try and balance this out, try to relax, do a little more exercise and drink plenty of water. This may not get rid of the stress-inducing factor but will go some way to encouraging your body to lower the cortisol levels!
• Leptin, CCK, Insulin and Grehlin: weight
The hormone ghrelin tells neurons in your hypothalamus to make you feel hungry and prompt you to eat. Filling the stomach with food, causes it to stretch which then causes your body to release CCK, the hormone for supressing appetite which therefore makes you feel full. At this point, the body begins to metabolise a meal and prompts the release of leptin; a further appetite suppressant.
When you ingest too much sugar the body begins to secrete excess leptin. Although in the correct amount leptin is a suppressant, when disrupted, leptin actually tells the body to send out hunger signals – meaning more is eaten and you put on weight. To combat this, the best thing to do is eat less sugar; try looking at low sugar alternatives or upping the amount of vegetables and low GI fruits you eat instead of carbohydrates. This will encourage weight loss and also benefit your whole body, including your skin!
• Testosterone, LH, FSH: sex
Both men and women have testosterone (and oestrogen), just in different amounts.
One key factor of male hormonal cycles is the frequency. Where women's are in a monthly cycle, men's are often erratic; some fluctuate hourly, daily, monthly or even over a period of years. However, there is some regularity with men's testosterone levels. These tend to rise throughout the night, peak first thing in the morning and level off by lunch time. Interestingly, men's hormones also cycle throughout the year; studies conducted in the US, France and Australia found that men's testosterone levels reach their highest in October and are at their lowest in April -with a hefty decline of 22%.
• Thyroxine: energy
The thyroid gland controls your metabolism and your metabolism in turn controls how your body converts calories in to energy. The hypothalamus detects fatigue, this causes the pituitary gland to tell your thyroid to secrete thyroxine. Thyroxine floods through your body, reaching nearly every cell and causes your body temperature to increase along with your heart rate.
We all know how important "having energy" is. There's a huge array of products, lifestyles and exercises out there that are said to increase energy levels and whilst it's entirely possible that what you eat, what you do or don't do and environmental factors can affect energy, there is also the possibility that disruption of your thyroid could be to blame for low energy levels.
If you do suffer with low energy which isn't medical, one way to combat this is looking after the next hormone, melatonin – the hormone which regulates sleep!
• Melatonin: sleep
Controlled by your pineal gland, melatonin is secreted once the sun goes down and you are in darkness. Melatonin helps you fall asleep and also regulates the circadian rhythm (your body's personal 24-hour rhythm which tells you when to sleep/wake).
Melatonin production is at its highest in the middle of the night and can be disrupted by low levels of artificial light. For healthy sleep, it is best to have the room in complete darkness and at a relatively low temperature. Many people find that going to sleep at a similar time and sleeping for between seven to nine hours per night allows for the most restful sleep. Good quality sleep will help with energy levels the following day.
The very complicated Endocrine system is designed to support our body's every day needs whether we are male or female. Just like the rest of your body, your hormones can be looked after by looking after the areas that can be affected. Helpful starting points are eating well, practicing relaxation techniques, exercising regularly, looking after your skin and drinking plenty of water – your hormones will thank you for it!
If you experience stress or lack of sleep, why not try Niroshini's "Facial Acupuncture" (specifically for health benefits). To find out more, visit: https://niroshini-acupuncture.com/treatment-options/