The importance of looking after your nails
Aside from the occasional or perhaps regular manicure, how often do you think about your nails – either as part of your beauty routine or just how healthy they are?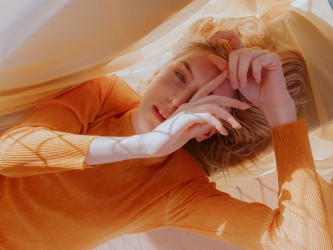 Nails are an excellent indicator of our overall health and it's well-known that there are signs, (such as peeling, discolouration or flaking) we should be aware of that can be symptomatic of other issues. However, nails themselves also need looking after to keep them strong yet supple and should be thought of as what they are – an extension of your skin! (Also, the perfect little places to add a splash of colour to any outfit!).
Nails are made from keratin; the same as our hair but due to the accumulation of keratin in the area, are far stronger. The nail itself is dead however the nail bed and cuticle is very much alive and needs the same care as the skin on any other part of your body. Nail beds and cuticles require oxygen and minerals to keep the nail secure and healthy so it's worth remembering when moisturising your hands to pay special attention to the cuticle and work some mineral-rich oil or cream in to the area.
When one thinks of nails, we mostly think of pretty colours and polishes or the chic French manicure, topping off elegant fingers. To achieve this look, many women are regulars in the nail salon and are offered a range of long-lasting options to keep their nails chip-free and glamourous. Alongside the many harsh cosmetic treatments to come out in recent years, (Vampire facial, anyone?) there has been a boom in the nail salon industry and the accessibility to express gel or acrylic manicures.
Acrylic manicures involve the filing down of the nail surface and a nail shaped tip being glued on, painted, polished and filed to the desired shape. These usually last anywhere up to 3 weeks before in-fills are needed. There are also gel manicures which last approximately two weeks and involve several layers of special polish applied and then hardened between each coat under a UV light.
There is significant evidence that acrylic extensions can be extremely bad for the natural nail and can cause your nails to become very thin, painful and flaky – which is only obvious once you take them off. Although gel nails have less of an impact on the nail surface, leading dermatologists have recently been discussing practices of application which require you to place both hands in a direct UV light for minutes at a time on each visit, increasing the risk of developing skin cancer.
Acrylic and gel nails can also both block oxygen from reaching the nail bed thus starving that part of your skin and causing painful and unhealthy areas around the base of the nail. Some standard application nail polishes can be beneficial due to their hardening and strengthening qualities but other, low quality polishes can stain the nail from being too highly pigmented and can also weaken the nail by blocking oxygen.
So what can you do?
• Make sure you give your nails a break from time to time; take off all polishes and apply a nutrient and mineral-rich cuticle oil and a soothing hand cream. Do this several times whilst the nails are bare.
• If you use a salon, be wary of how they sterilise their equipment – you don't want to pick up any infections.
• Use good quality nail varnishes to ensure they aren't too heavy (oxygen-inhibiting) or too pigmented (cause staining).
• Be aware of current practices and warnings.
• Make sure you read up on the risks of treatment before you decide to go ahead.