Spot prone skin – what can help?
At Niroshini, we have several simple tips you can try if you suffer with oily or spot prone skin. As with everything we do, we approach the concern in a holistic way. Let's look at what's going on inside the body that may be causing the issues, as well as examining what you can do to ensure you keep your skin clean and healthy from the outside and stop the spots spreading.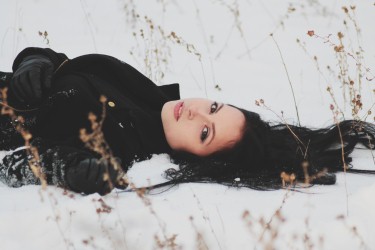 First off, there's one thing that we always ask our clients, whatever their skin issues. It may be obvious but think about how much water you are drinking each day. Is it really enough? If you find your skin is prone to breaking out, try upping your intake of water to 6 – 8 glasses a day. Water flushes out toxins from the body, clears the skin and encourages a healthy glow. We're a great advocate of water, whatever the concern with a client's complexion because well hydrated skin appears fuller and more youthful, helping to lessen the appearance of fine lines and wrinkles.
Secondly, we'd advise taking a look at what you are eating. Is your diet balanced, full of nutrient rich foods and is the main component of each meal fruit and vegetables? Fatty foods and high sugar foods are a key player in causing breakouts – we've all heard the old adage of people breaking out from eating too much chocolate; it's sad but true unfortunately and in fact, all sugary food and drink will have an adverse effect on your skin.
Another preventative measure is oil pulling using coconut oil. Oil pulling is the practice of putting a tablespoon of coconut oil in your mouth on an empty stomach and swishing it around for twenty minutes. This ancient ritual is said to remove toxins from the body; the oil acting like a cleanser in your mouth and removing any nasty bacteria before it is able to enter the bloodstream. The positive effect this can have on your skin, is because effectively, the toxins never make it as far as the skin and therefore aren't present to cause breakouts. It may sound a bit strange but there's lots of anecdotal evidence that it works!
Vitamin E is great for your skin because it protects it from environmental damage and is a powerful anti-inflammatory. Inflammatory conditions can cause premature skin aging so that's definitely something to be avoided. Try to incorporate foods rich in Vitamin E into your diet – foods like almonds, avocados and spinach. Aside from ingesting Vitamin E, you can also buy skincare products containing it, giving you even more benefits from this remarkable nutrient!
The reason spots occur, is due to an imbalance in the body, blocked pores or an over-production of sebum. Keeping your face clean, will help stop bacteria from existing blemishes being spread across your face which will result in more spots.
It's a vicious circle so we'd advise washing your face twice a day with a gentle cleanser then apply a toner and a light moisturiser. Favourite active ingredients that we can recommend are witch hazel and tea tree. When choosing a moisturiser, try to find one designed for spot prone/oily skin or alternatively one that isn't too heavy and creamy. Heavy moisturisers are often too much for oily skin and result in more blocked pores and as you can imagine, more spots. On the subject of cleanliness, make sure you keep any makeup tools clean. When you apply makeup using brushes/sponges/blenders these are touching your skin and any blemishes you are trying to cover. The bacterium is then transferred on to the tool and if not kept clean, back on to your face when you next use it. You can buy specific brush cleaner solutions which are often anti-bacterial and well worth the money for keeping brushes in top condition.
We hope you've found these tips useful. If you have any skin concerns, we'd love to help you.
Please email info@niroshini.com – We are at your disposal.