Russia's Top Celebrity Chef teams up with Niroshini Retreats
We are pleased to reveal that one of Russia's top celebrity chefs, Laura Bridge – better known as the Ayurvedic Adventuress – will be providing her In-house Chef services at our May retreat. Guests joining us at the magical 5 star, Belle Grove Barns in Suffolk from May 4 to 7, will be able to indulge in a special spring menu based on Ayurvedic principles. Laura uses organic ingredients to produce exciting and energising menus which are always beautifully presented.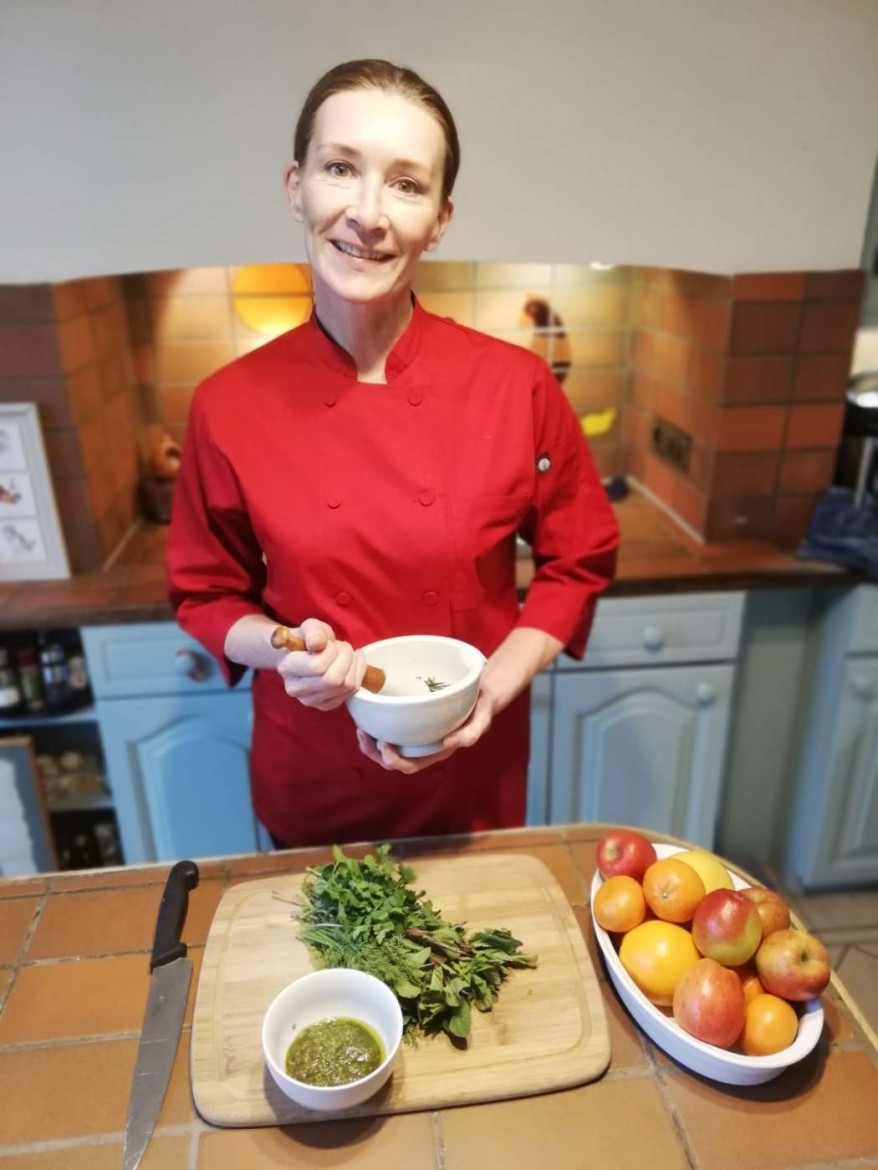 With an impressive career that most would simply dream of, Laura, has accomplished each new challenge in her culinary adventure with a commitment and passion that has translated into success. She has prepared meals for members of the British Royal family, heads of state, foreign dignitaries and Hollywood stars.
Inspired by a passion for new cultures and cuisines, Laura's voyage of discovery has taken her across the globe, from Europe, Sri Lanka, Peru, Ecuador and beyond.
As well as preparing the meals for the retreat, Laura will be sharing her expertise by giving a talk on Ayurveda lifestyle and diet, sharing her knowledge in this field.
Originally from London, Laura, was former Executive Chef at the Soho Rooms, Moscow – one of the city's most exclusive and glamorous restaurants and night clubs – where the menu had to cater to the expensive appetites and expectations of Russia's VIPs. In recent years, the venue has hosted many Michelin starred guest chefs. Laura went on to be named as one of Russia's top celebrity chefs, an achievement that was covered by the Russian International Television Network and won the annual Moscow Gastronomic competition for four consecutive years. Laura described the energy of Moscow as "electric" and she was constantly on the go, never taking a moment away from the fully-charged environment in which she was immersed.
As the years went by, in the cyclical journey of Laura's life, she found herself compelled to seek an alternative route and discovered Ayurvedic lifestyle and diet. She spent time learning about these values in New Zealand and became a certified Ayurvedic Chef, after studying at the Hale Pule Ayurveda School. She is now a certified Consultant in Ayurveda Nutrition, Diet & Lifestyle via the Ayurveda Pura Academy, London.
Ayurveda lifestyle and diet talk
During Laura's talk, you will gain a basic understanding of Ayurveda and how following an Ayurvedic diet will keep you in balance. You will also learn how cooking with spices can improve digestion. You will discover more about your constitution and how you work with it to achieve harmony with your body. You will learn about increasing vitality, reducing toxins and how to enjoy more restful sleep.
To find out more about our upcoming spring retreat, taking place from May 4 to 7, 2020, please email Melissa Day on: info@niroshini.com
To secure your place, please book by March 31, 2020. Follow us on Instagram: @niroshini_retreats