Royal Household Chef teams up with Niroshini Retreats…
Upcoming Retreat Date: 4th – 7th May 2020, at Belle Grove Barns, Suffolk. To book, please email: info@niroshini.com
For your welcome drink and snack, how does "Blue pea flower elixir with lemongrass and raw honey" and "Quinoa, carob and cardamom cookies" sound… followed by your evening meal of "Cream of carrot and ginger soup with tamari glazed pumpkin seeds" to start, then for your main dish, "Slow baked butternut squash topped with a herbed wild rice pilaf, golden raisins, toasted pistachio and served with a smoked paprika and cannellini bean pesto", finished with an indulgent dessert of "Black sesame truffles with white chocolate?" For your 3 night stay, you will enjoy stunning food created by In-house chef – Nutritionist Katy Cox.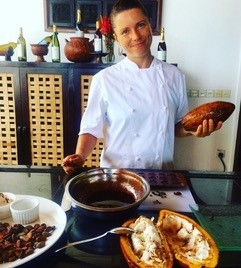 Katy has developed a signature Niroshini menu for our retreat guests at Butley Priory and award-winning Belle Grove Barns. Private Chef to Royal Households and the stars, Katy brings not only exceptional distinction and finesse to every dish but also an extensive knowledge behind each ingredient used, with the ultimate intention of promoting optimum wellness. Katy explains "the quality of the intention behind the food, is the most fundamental part of my cooking".
The menu focuses on Ayurvedic principles. Her modern, Saatvic cuisine, works with the "food as medicine" approach, to bring guests delicious nourishment and health protective properties with every bite. Saatvic foods are considered to be highest in prana or "life force energy", consisting of plant based, whole foods, full of vibrancy and rich in enzymes. They are always seasonal and organic. Katy says "I see Niroshini Transformative Retreats, as a boutique retreat experience with 5-7 guest spaces and this allows me the opportunity to not only focus on the health properties of each dish but also the aesthetic detail to bring pleasure to the senses. My focus with the menu is to reconnect guests with their sense of taste again; really appreciating the true flavours of natural food".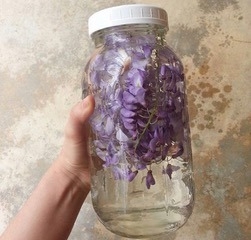 Katy has also developed beautiful refreshments. "Sun Teas", "Adaptogenic Teas", "Chakra Mocktails" and "Lemurian Crystal Infused Waters". Sun Teas are flowers or herbs immersed in water, naturally heated by the sun's rays. Katy explains "you not only get the sun's energy in each water molecule but also the imprinting from flowers and herbs. There is no denaturing in terms of the enzyme structure or nature of the herbs and flowers". Katy goes on to explain "the Adaptogenic Teas enable the body to adapt to stress such as heat, fatigue, hormonal imbalance and compromised energy systems". The Chakra Mocktails use ingredients to support the 7 main chakra energy wheels in the body to help you feel more energised and balanced. Finally, the Lemurian Crystal Infused Waters… Katy says "crystal technology is deep within my psyche. The Lemurian crystals have a distinct characteristic – ladder like grooves – these are the barcodes of stored, ancient information. Some are keys to *Akashic Records. Crystals hold information or elements that do subtle energy work and in turn, transform cellular information in the body". These crystals originated from Lemuria where an ancient civilisation lived. Today this land mass (which connected South India, Madagascar and Australia) is beneath the sea. The Lemurians foresaw a ruinous event and programmed the crystals to preserve information and messages. The Lemurians were said to be highly spiritual beings that cared deeply about the earth and worked extensively with crystals. By using the crystals today, this ancient Lemurian wisdom can be retrieved.
Early Years… "I was an anomaly"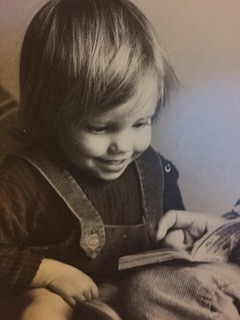 Although Katy has lived for over 20 years in Spain, she grew up in Hackney, East London. Her parents practiced the Japanese Shinto religion. It is animistic in nature meaning that everything is viewed as a living conscious system, for example trees, rivers, rocks, mountains, places and creatures are said to possess a distinct spiritual essence. Shinto encompasses the worshipping of ancestors; those that have gone before us. Great importance is also put upon the natural weather cycles. Katy says "I was an anomaly. I was brought up on a macrobiotic diet, where the Yin and Yang of each dish was taken into consideration. It was not only seasonal and predominantly vegan eating but even the way things were cut and cooked had strict guidelines. Each dish would have a balance of the five flavours; sweetness, sourness, saltiness, bitterness, and umami which ultimately provided a complete nutritious profile. Growing up in Hackney, there I was with my natural fibre clothing, eating noticeably different food, whilst the other children were in their synthetic tracksuits! I feel that my parents were 30 years ahead of their time".
After many years of working in the Chef industry, in 2009, Katy undertook a Diploma in Nutritional Therapy and as a result, provides nutrition coaching. She also took training in Raw Food science. Katy says "what I found most interesting was the food technology – working with living food and dehydrated live food and gaining more knowledge about food enzymes. I also learnt about using essential oils in food and beverage preparation which was fascinating".
Katy also trains household private chefs or the chef team, sharing her knowledge of providing foods for specific dietary requirements, new concepts and new ingredients, in a mentorship capacity.
Niroshini Transformative Retreats…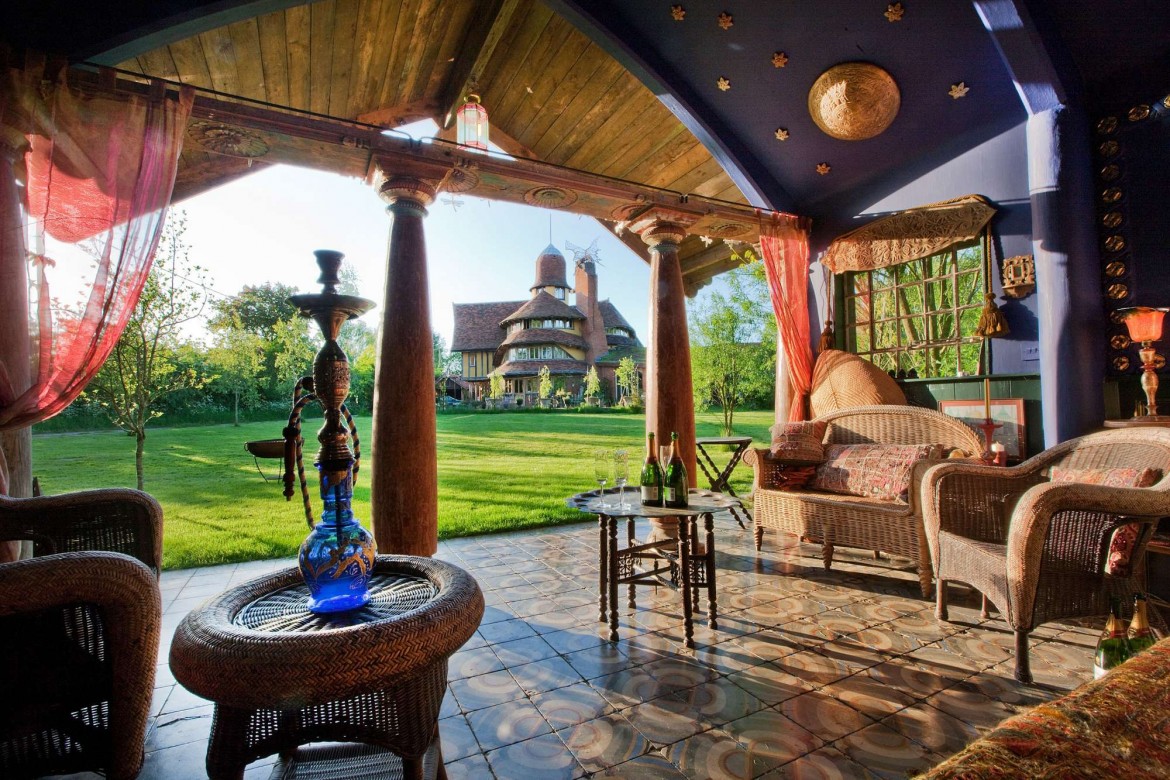 Katy will be providing guests with her delicious food over the 3 night stay. There will be breakfast, lunch and dinner as well as balancing, nourishing snacks and drinks mid-morning and mid-afternoon. Katy says "I'm excited about these retreats – they are special. There is such an intricate and carefully thought out itinerary. I feel that once people experience this retreat, they'll make it part of their annual routine. It could appeal to groups of friends, individuals wanting to meet like-minded souls or even as a special wedding luxury treat, for the bride-to-be, to spend with her nearest and dearest before the big day! Additionally to this, the settings of the retreats are absolutely magical. I personally feel the venues are some of the most special I've ever seen".
Nutritional Therapy Follow-up Service…
Want to know more about Ayurveda or are looking for guidance on how to upgrade your diet for optimal health? Niroshini Guests will be invited to receive a 10% discount on their first appointment with Katy. If you would like to book onto our upcoming retreat, 4th – 7th May 2020 at Belle Grove Barns, please email: info@niroshini.com
* Akashic Records are the recorded life experiences of every living being since time began. You can use crystals to connect with and retrieve information from the Akashic database.
Instagram: niroshini_retreats