Microneedling – how does it work?
Non-ablative procedure, Micro Needle Therapy (MNT), known as Collagen Induction Therapy in the cosmetic medical industry, is a method to help combat signs of aging, acne scarring and uneven skin on the face and body. The handheld medical roller is a handled tool with a rotating head which has up to 200 micro needles. As each tiny needle penetrates the skin, the body brings in its own healing mechanisms to repair it and this is done by producing new collagen. It is vital that your face is thoroughly cleaned; this procedure needs to be carried out under sterile conditions. It is important to be mindful of hygiene as it is an invasive treatment. A topical anaesthetic cream or gel must be applied before the medical roller is used.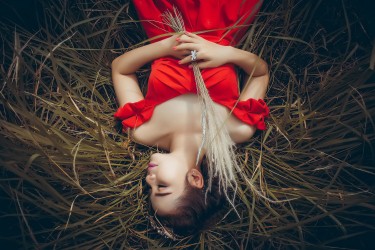 Non-ablative procedures are where the topmost layer of skin, known as the epidermis, remains intact and is not removed. MNT is a treatment to encourage the production of collagen without removing this outer layer of skin unlike "ablative" treatments such as chemical peels, some laser treatments and microdermabrasion.
Keeping this surface layer intact helps it maintain its role as an essential barrier; preventing dehydration, protecting from ultra violet radiation and stopping the entry of foreign bodies.
Be aware, that in some cases there are side effects and you need to have that discussion with your practitioner before going ahead with the treatment. It is also important to add that there is a shedding of dead skin cells in the downtime following the treatment and it usually takes up to 3 weeks until the appearance of the skin is completely smooth again.
As the procedure is only a collagen induction therapy, it can't target muscle toning which is required if you want to address sagging skin.
Alternatively, if you wanted to undertake a different facial rejuvenation treatment which can also address sagging skin, why not try our Niroshini Cosmetic Acupuncture Ritual. The Ritual is a completely natural alternative to Botox and cosmetic surgery, addressing multiple health and beauty concerns. Focusing on holistic wellbeing, the treatment combines facial and cosmetic acupuncture along with specialised lymphatic drainage, working together to create "rejuvenation from the inside out".
THE BENEFITS
The Niroshini Ritual not only focuses on cosmetic concerns but also overall health and wellbeing. The "Niroshini Method" that we've developed focuses on musculoskeletal issues as well as regulating the immune system and internal organ function.
The cosmetic acupuncture techniques can help with many skin requirements including sagging skin, fine lines, wrinkles, dry skin and acne. The improvement to facial contour is by using lifting and muscle toning techniques, invigorating Qi (energy) and blood circulation.
To ensure each session is bespoke, a detailed "Niroshini Treatment Plan Development" session is held beforehand to assess health requirements and desired results. The treatment is completely tailored to each individual.
The session also includes the option of a complimentary hand and arm massage for a truly relaxing two hour ritual.
So what are our results like? Here's some feedback from one of our client's that has experienced both MNT and the Niroshini Ritual: "I have used dermal rollers for years to combat signs of aging, however, it never achieved the quite simply, dramatic results that the Niroshini Ritual has. I have a clean jaw line, all my deep wrinkles have completely gone and the skin is lifted above my eyes".
If you would like to find out more, please visit: https://niroshini-acupuncture.com/treatment-options