Identity – do you know who you are?
When you think about your identity, what springs to mind? Do you think of your hair, skin and eyes or perhaps your key personality traits? What about your family, friends or facts about yourself? These certainly make up who you are but these items compromise your "outer layer"; your mirror reflection – your human interactivity. However, identity of self goes deeper, touching your spiritual being, your soul, your true inner thoughts and feelings.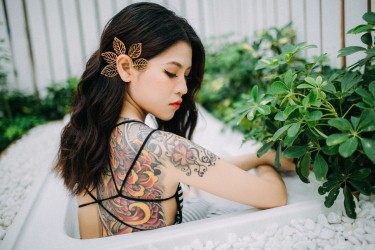 The zodiac is a small but significant band of space that wraps around our earth and is regularly intercepted by constellations that, thousands of years ago, ancient astrologers attributed to certain "signs" which are grouped by four essential elements (Fire, Earth, Air and Water) which when combined, allow life to thrive. The following list gives details of the 12 original signs, plus the 13th zodiac sign Ophiuchus which due to shifts of the earth's position in relation to the zodiac, has become relevant.
The New Dates:
Capricorn: Jan. 20 – Feb. 16
Aquarius: Feb. 16 – March 11
Pisces: March 11- April 18
Aries: April 18 – May 13
Taurus: May 13 – June 21
Gemini: June 21 – July 20
Cancer: July 20 – Aug. 10
Leo: Aug. 10 – Sept. 16
Virgo: Sept. 16 – Oct. 30
Libra: Oct. 30 – Nov. 23
Scorpio: Nov. 23 – Nov. 29
Ophiuchus: Nov. 29 – Dec. 17
Sagittarius: Dec. 17 – Jan. 20
The elements pertaining to the Zodiac are symbolic of the sign they relate to. These elements, along with their corresponding signs, will allow you to find a greater understanding of not only yourself but others around you; their personalities, interests and life choices. Giving time to greater understanding of the human as a whole will encourage a more pure state of interconnectedness which is gained by both human presence and spiritual connection.
Within the phenomenon of interconnectedness, it is important to discuss how mind and body are interconnected within ourselves too. Biology, immune system, digestive system, bloodstream, mental capacity, creativity, emotions and thoughts are all working together in harmony within the body and supporting you as a person, as a whole. This whole being is interconnected with everyone and everything else alive within our world.
Interconnectedness permits us to feel attached to all things within our world and all beings around us. For example, the pure joy we can feel that another's emotions can influence your own, how your feelings and actions could encourage another in either strength or weakness. Our nature is to connect with people around us and find a strength in numbers. Interconnectedness and spirituality is the intangible side of our identity.
To truly understand our identity we must acknowledge, of course, that we are also surrounded by physical, tangible objects that are both alive and non-living. Everything, you included, came from something, from somewhere.
"…The knowledge that the atoms that compromise life on earth, the atoms that make up the human body are traceable to the crucibles that cooked the light elements into heavy elements in their core. Under extreme pressures and temperatures… they collapsed and exploded". ~ Neil DeGrasse Tyson
This exploration into where we came from, is a fantastic insight into human identity. To understand and feel that we are part of this universe but also that the universe is also us, is as important as understanding that we are part of an interconnected network.
This provides us with a level of connectivity to our natural world. Within the universe there are two layers; matter and spirit. Without one or the other, there would be no functionality and humans could not interact, integrate or become connected to one another. Spirituality allows us to connect to ourselves, to our surroundings, nature, the world and the universe. This feeling is what encourages and allows us to be interconnected and to truly find our identity in mind, body and spirit.